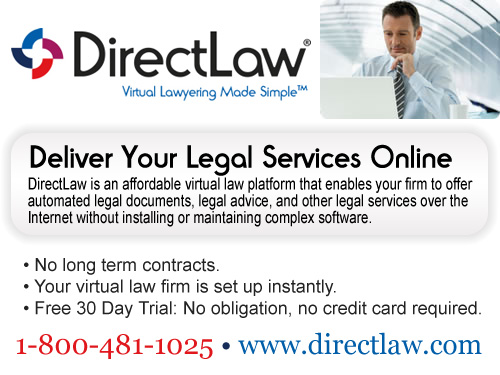 DirectLaw™ is a hosted web service that enables your law firm to deliver on-line legal services over the Internet directly to clients, including automated on-line forms, on-line legal advice and other on-line legal services. Create a virtual law firm without a large capital investment based on your existing web site. Contact us for a Demonstration.
CLICK HEREfor a free white paper on "ELAWYERING FOR COMPETITIVE ADVANTAGE – HOW TO EARN LEGAL FEES WHILE YOU SLEEP".
Students and faculty at Solo Practice University® receive a discount on this item. You must be logged in to see the amount of the discount and the discount code. Enroll now to enjoy SPU benefits.
*Please contact vendors directly for customer service.