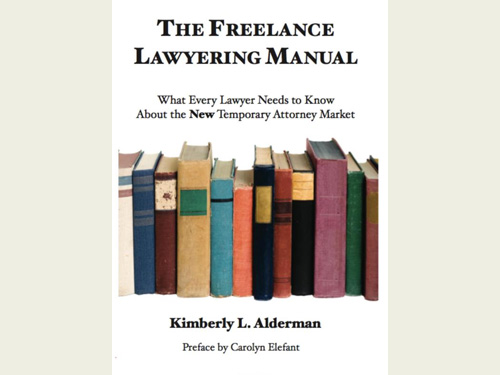 What Every Lawyer Needs to Know About the New Temporary Attorney Market
The Freelance Lawyering Manual is for solo attorneys who do not have enough time in the day. It is for lawyers who have been laid off and are starting to think the job market will never improve, small firm owners who want to increase revenue but not fixed expenses, and contract attorneys who want more flexibility and better compensation for their labor. The Freelance Lawyering Manual not only celebrates the benefits of freelance lawyering, but also creates a comprehensive resource for the freelance practice of law.
Purchase or learn more about The Freelance Lawyering Manual
Students and faculty at Solo Practice University® receive a discount on this item. You must be logged in to see the amount of the discount and the discount code. Enroll now to enjoy SPU benefits.
*Please contact vendors directly for customer service.