Four years ago we took our first step opening Solo Practice University. While I had an idea (and hopes) of where the steps would lead, there was no way I could see the whole staircase. But four years and many thousands of steps later, I can tell you that the time has flown by and we're into a whole other place. As a newly minted or seasoned solo, there are still many steps yet to take as you move forward in your fledgling (and even mature) careers. But you still have to be willing to 'step up' and find those opportunities! (OK, enough with the steps!)
Just last month Solo Practice University turned 4 years young! We continue to celebrate those forty eight months of helping solos go solo…and we still know the best is yet to come! This is a very exciting, although a little nerve-wracking, time to be a solo! Stay positive.
So, what has been going on at SPU?
---
Faculty Announcements
Look for new faculty coming on board soon!
---
What Our Faculty & Students Have Been Doing
Bruce Cameron, one of our student's at Solo Practice University, has written the definitive book on being a Rural Lawyer - practicing away from the urban sprawl. I hope you'll check it out as he could probably teach many of us something about the practice of law as a solo!
Gregory Yaghmai has gone Hollywood! He was recently interviewed by a documentary filmmaker and appears in the movie trailer The Board of Education which discusses corporal punishment in U.S. schools.  Warning: the trailer has very disturbing footage.
Omar Ha-Redeye is pictured here receiving the Queen Elizabeth II Diamond Jubilee Medal for professional achievement and community service.
Two of our faculty also had the distinct privilege of speaking at one of the biggest events around, ReinventLaw.  Richard Granat and Stephanie Kimbro remain in the forefront on technology in the legal profession and they provide you the best information at SPU.
Gordon Firemark joined social media expert Grant Crowell for a live video webinar, "Disclose That! an online marketer's guide to the FTC's new disclosure rules and recommendations. The webinar focuses in on what the marketers, digital advertisers, and social media professionals should know about the FTC's disclosure updates.
Stephanie Kimbro has been working hard.  She recently taught a digital lawyering course at University of Dayton School of Law while also working on a new book.  This time the topic is online marketing tools and branded networks. It is slated to come out June 1st.
Look for Ed Poll's newest book, too. Life After Law, What Will You Do For the Next 6000 Days?  His newly released book is a guide to why aging baby boomer lawyers should be planning for their next career. The ABA has concluded that 400,000 lawyers will retire in the next 10 years. That is equivalent to the entire membership of the ABA. (And with 400,000 retiring in the next ten years it leaves plenty of room for you new solos!)
---
---
Recent Classes
Vonda K. Vandaveer jumps right into her new mini-class How to Build an International Law Practice – Part 1. This is a highly interactive class as everyone shares how they want to participate in the global legal community and Vonda shares more about how she's done it successfully these many years.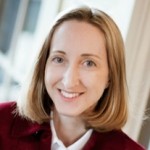 Stephanie Kimbro continues to engages students with her newest class Virtual Law Practice – Use of Apps in Law Practice. A very hot topic in today's legal community! If you want to learn about and discuss virtual law practice, this is the course for you.
Estate Planning & Practice in the 21st Century by Justin R Key continues with Lesson 3 & 4, All About PR – The Personal Representative and Call to Action. For the solo looking to be introduced to estate planning and practice, don't miss this course!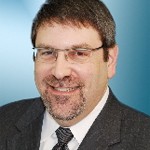 Jonathan Ginsberg continues to share notable Practice Tips in his Creating A Social Security Disability Practice classroom – with Observers at Hearings. Jonathan addresses the question of whether Social Security disability claimants may bring observers for moral support to their hearings.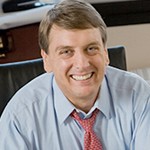 In the Construction Law Classroom, Chris Hill rolls out Lesson 29 –Answering Your Questions. If you want to create a successful construction practice, this is a no brainer class to take.
Richard Maseles keeps providing practical and necessary information for the new or transitioning lawyer in the Real World Legal Research Classroom with two new classes – The Portable Law Library & Legal Writing.
Deborah Gonzalez refines her Social Media and the Law class with Lessons 10 and 11 Digital Asset Management and Social Media & the Law Update. While in her Intellectual Property Classroom, Deborah teaches students Digital Technology.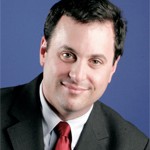 Trippe Fried addresses an interesting topic in his Business Law Class – Lesson 13 – The End of the Business Life Cycle. If you are looking to grasp the practice of business law, Trippe's course is an excellent introduction into this arena.
In the Mediation, Arbitration, and Negotiation classroom, Bob Berlin teaches Lesson 5, 6 and 7 – ADR Part 2, ADR Part 3 and Mediation Part 1. Bob has thirty plus years experience handling in excess of three thousand civil and family law ADR cases!  Could there be a better guide?
In the Unemployment Appeals classroom Bruce Godfrey presents Lesson 12 – Summary and Integration of UI Appeals Into a Solo Practice. Bruce continues to introduce students to the practice of unemployment appeals.
In the Everything Google classroom with Martha Sperry, she engages students with Lesson 9 – Get Social with Google+. Another excellent class on how to use free & cheap tools to ease your workload and budget.
Roman Matatov as always shares significant information in his Principles of Financial Forensics  Classroom. His latest is Lesson 6 – Professional Rules and Responsibilities of a Forensic Accountant.  This is must have knowledge if you need the skills of a forensic accountant.
Omar Ha-Redeye continues Reputation Management Law with Lessons 2, 3, & 4 – Reputation Management Law For Clients, Reputation Management for Lawyers, and Building the Online Foundation.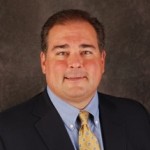 In the Labor Law Classroom we have Kevin Camden rolling out Lessons 3b, 4 and 5 – Union Elections, Maintaining the Contract, and Grievence Arbitration. Continuing the great overview of labor law for the solo!
In the Advanced Personal Injury Practice Classroom Scott O'Sullivan moves forward with his advanced personal injury class with the very popular lessons 4, 5 & 6 – Your Practice is Growing, Now What?, Marketing, and Lessons from a Jury Trial.
Lee Burgess continues her Conquering the Bar Exam, a course to help the student get the most out of their bar preparation experience with Lesson 5 How to Approach the Performance Test.
In the Entertainment Law classroom, Gordon Firemark, a perennial favorite, supplies students with an exceptional podcast "Interview with Music Lawyer Steve Weaver" During the interview Steve discusses his practice, career path, and tips for new solos in entertainment law.
Stephen Teppler continues educating all on e-discovery with two more classes in  Introduction to E-Discovery. He skillfully walks you through this meaty and critical topic. It's really a mandatory course if you are to practice law today diligently and responsibly.  Check out the new ABA rules which are telling you just how mandatory it is. Don't fall behind.
Gerry Oginski keeps us engaged in theCreating Online Video for Attorneys Classroomwith: I Was at a Legal Marketing Seminar & A Lawyer Asked Me to Look at His Attorney Video and A Viewer Left an Obnoxious Comment on Your YouTube Attorney Video…What Should You Do? Gerry knows his attorney video and there is no better instructor.
In the Trial Techniques classroom, Greg Yaghmai captivates students as always by offering us Practical Tips for Your Law Practice. These tips introduce participants to trial techniques and strategies that can help you win when you're litigating a case.
---
---
Guest Lectures & "What's New" Interviews
Guest Lecture with Nicole Bradick of CustomCounsel, LLC .  In this interview Nicole shares what she does, as it represents a 100% win for solos.  Nicole has created a network of practicing solo and small firm lawyers who will contract out to other experienced lawyers as needed on a per diem or project basis. And they can do so while building their own practice. There is absolutely no downside. Truly, a 100% win for all those involved and that is our favorite model here at Solo Practice University.
The Ethics of Using Social Media As A Client Communications Tool – Guest Lecture with Jared Correia. Jared's newest guest lecture follows on the heels of his previous guest lecture, You Know Everything There Is To Know About Social Media…or Do You?  In his prior lecture, there was overwhelming feedback and questions and Jared felt it was important to go into greater depth.  We're glad he did.
Building A 21st Century Practice – Guest Lecture with Ryan McKeen.  Forward thinking Ryan McKeen of FreedMcKeen shares his experiences building a 21st century practice. Ryan discusses how his prior experience working at a law firm convinced him his next firm had to be firmly rooted in the 21st century when it came to technology.  If you want to spend less time on the "back end" of your practice this is a must listen to lecture.
---
What Our Columnists & Guest Bloggers Have To Say
Suzanne Meehle's  latest column What a Lawyer Can Learn From an Entrepreneur stresses a solo should never forget that she is a business owner/entrepreneur first.
In his latest installment "How to Hire and Work with Document Translation Services"  Paul Jeff Perez tackles how an incorrectly translated word may have disastrous implications for a client's case. He stresses how crucial choosing the right translation service can be to the success of a bilingual practice.
Debra Bruce undertakes a big topic in today's news. In her Will the 'New' Domain Names Make or Break You? she questions whether lawyers should actually care about ICANN and Sunrise Clauses, etc? She presents a good case, as the time is quickly approaching for you to snag a more useful domain name for your firm than just XYZLaw.com. If you are looking to have a chance at registering a new domain for your solo practice this is a definite must read.
Barbara Mencer writes passionately that Without Trust You Have Nothing. Barbara discusses how many people mistakenly focus on developing professional competence but don't think about what it takes to earn trust, instill confidence, and build relationships.  You'll want to read this.
Move to Cloud Safer Than Law Firm Networks and Offices? is the latest column by Rush Nigut. His column educates the solo on the benefits of Cloud computing. He points out why cloud computing could potentially be safer and provide better security than the way we conduct business now, not the opposite.
Debra Vey Voda-Hamilton's "We the People!" is the latest installment of "The Rezooming Attorney". Debra shares with us her unusual story, a story which now leads her to trust her intuition. Whether you're a savvy solo or newly minted this is a worthy read.
For 10 weeks, Lee Burgess wrote a column which provided advice on how to prepare for the Bar Exam. With her column 10 Tips for #Bar Exam Success, Lee created one of SPU's most popular series discussing how to take on this milestone exam…and succeed!  If you're studying for the bar, read this.
Building A Solo Practice: Time is Money (aka "Penny Wise And Pound Foolish") is Lurie Daniel-Favors' latest column. Lurie passionately discusses how a colleague once told her that when it came to growing her practice, she could either spend money or she could spend time, but neglected to mention that sometimes spending time could cost more than spending money. A must read for the newly minted solo!
SPU Columnist, Kelli Proia poses a valid question in her latest column, Are You A Bad Networker?  Kelli admits she was not until recently and how she wasn't really sure what to do at first when she started her solo practice.  She shares her experience and the three valuable lessons she learned while getting into the networking groove!
Barry Seidel has been a solo since graduating law school in 1982. In his columns Evolutions of a Solo Practice 4, 5, and 6 Barry focuses on the "changes" one encounters during the solo journey and how the rules of the road may change while traveling. Absolutely engaging!
Our new columnist Mark Bassingthwaighte,  talks candidly about managing your risk from the obvious to the completely unexpected in his latest column Image and Credibility – It's Not About What Tech, It's About How You Use It.
If you are interested in becoming faculty or guest posting, or contributing as a monthly columnist, please e-mail susan (at) solopracticeuniversity.com
---
---
What Everyone's Been Reading and Sharing
---
Solo Practice University® Keeps Growing…and Growing
Our Bridges Program is expanding steadily! You will see more 'public' announcements soon as we grow our strategic partnerships with forward thinking law schools who recognize Solo Practice University® is an excellent resource for their law students and alumni who are or will be going solo.
The Bridges program is available to every law school in the U.S., as well as to law schools in foreign countries. Current Solo Practice University® enrollees hail from more than 200 American and 17 foreign law schools.
If you'd like your school to participate, please email susan (at) solopracticeuniversity.com
---
---
Sponsors
Solo Practice University has also added two new sponsors (and believers).  Check out ALPS and Lawyers Mutual Insurance Company.  As always, Solo Practice University students enjoy special benefits and discounts with all our longterm sponsors including Clio and LawPay.  If you'd like to be a sponsor, please contact Susan (at) solopracticeuniversity.com
---
Where Is Susan?
If you're in San Francisco and want to go to a truly new and innovative conference, I'll be speaking at Catapult 2013 in San Francisco, April 13th.  You can also meet Vickie Pynchon, Suzanne Meehle, Lee Burgess (all faculty and columnists at SPU) as well as Alison Monahan of The Girls Guide To Law School. This event is going to be very different as it will also speak to 'legal careers' and that's it's perfectly okay to zig and zag within the profession.  Check it out!
After this you may just find me in Massachusetts in May, Kentucky in June at the Kentucky Bar Associations Annual Meeting, and Montana in July!  I'll keep you posted on details as I'd love to meet you!
---
Are You Ready to Enroll? See Our Tuition Plans
Don't need CLE? Want a monthly tuition less than your cell phone bill? Check out our new monthly program. More and more students are enjoying this easy and cost-effective way to continue their practical education and connection to mentors and other similarly-situated lawyers. Stay just for the classes you need…or as long as you like. Tuition is never more than $45 per month after the first month on the monthly plan.
Check out our Tuition Prices, pick your plan and get started!