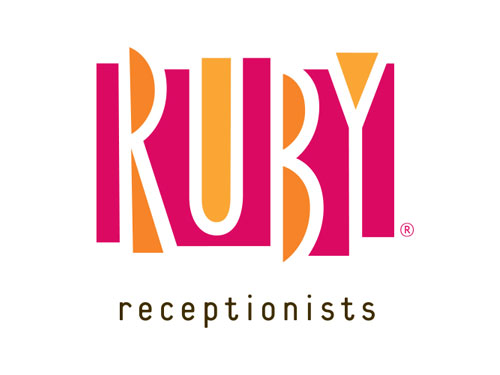 You can't add more hours to the day, but Ruby® can help you do more with the time you have. With Ruby, you can focus on running your practice with the assurance our team of highly trained, professional virtual receptionists are creating a lasting impression for your firm with every call. We're the answering service for the modern age—personalized, human service powered by smart technology.
Ruby helps you:
Delight Your Callers
First impressions matter. With Ruby, every call is answered live by a cheerful, knowledgeable receptionist. In today's automated world, these authentic connections delight customers and help your business stand out.
Grow Your Business
When opportunity knocks, you best answer. Ruby's extensive, live coverage ensures your firm is available to capture new business when it calls. We can even gather key caller info so you can easily follow up and close the deal.
Get More Done
When it's time to focus, the last thing you should worry about is the phone. Ruby minimizes distractions by answering your calls, handling common questions, confirming appointments and screening solicitors so you can focus on what matters.
Create a Personalized Experience
From your firm's greeting to where certain types of calls get directed, you can customize your Ruby service to your heart's content. Plus, our script-free approach to answering means every caller receives a personalized experience.
Sign up for Ruby risk free and see how much more efficient it can make your legal practice today.
To learn more, visit www.callruby.com/solou/ or call us at 866-611-RUBY (7829)
---
Your Complete Guide to the Virtual Office, July 18, 2018
Ruby Now Delighting Callers in Spanish and English, June 8, 2016
Are Interruptions Killing Your Productivity? Survey says, 'Yes'., March 16, 2016
How To Develop A Service Pyramid to Deliver Stellar Client Service Every Time – Guest Lecture with Christina Burns, January 26, 2016
Ruby Receptionists expands its HQ, January 21, 2016
Why The First 30 Seconds of A Client Call Can Make Or Break Your Practice, September 18, 2014
Students and faculty at Solo Practice University® receive a discount on this item. You must be logged in to see the amount of the discount and the discount code. Enroll now to enjoy SPU benefits.
*Please contact vendors directly for customer service.