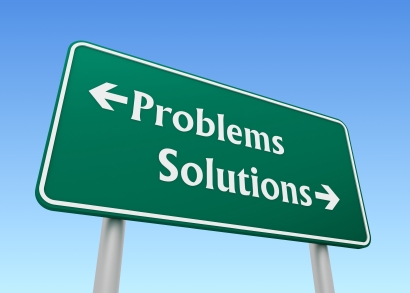 2015 is shaping up to be THE year of the legal startup.  Angelist.com is flush with more than 720  startups and almost 1,100 investors. In 2013 a stunning $458 million was invested into legal startups, a breathtaking leap from a mere $66 million invested in 2012. But while investment dollars declined in 2014, the startups are proliferating like weeds in an unkempt garden. Some will live.  Some will die.  But they will keep on coming.
As I started to write part three in this series, (read Parts 1 and 2 to put this post in context) a close relative who just started a small firm practice with another after 20 years in insurance defense, told me she's ready to start focusing more heavily on her marketing for 2015. She asked what additional insight I could offer to help kickstart the process. She's pretty aggressive and if an idea rings true she's all over it before you even finish the explanation.
Her question helped crystallize my thoughts on the subject, too. There is a whole genre of legal startup not discussed as often because it's new.  Its primary mission is not to connect lawyers with clients. The mission is to connect consumers with the legal solutions they provide. Their secondary audience is the lawyer and possibly connecting lawyers with these consumers of legal services. Working with these startups will require a little more creativity and open-mindedness.  If you're new to this series, read Parts 1 and 2 to put this post in context.  So, here was my advice for my relative's next steps.
Start investigating the consumer-facing startups who provide an initial solution to a consumer's self-identified pain point. Pain points vary based upon the nature of the legal problem.  However, the solution comes in one of three forms:
Finding a lawyer  - straight referral pass-through

Finding a lawyer who will answer one question – a paid and timed consult through an online platform

Working with a product which first determines if there really is a legal problem, then provides a solution without a lawyer but offers an opportunity for a lawyer as needed.
There are several startups which fall into one of these three categories and we've discussed a few in Parts 1 and 2. Each has a unique value proposition.
This leaves category #3, stand alone consumer-facing products and services which have the potential to join client with lawyer but it's not their advertised primary mission.  This is a double-ended sale for the startup.  It doesn't necessarily require the lawyer's participation but lawyer participation provides an additional revenue stream to the startup so encouraging lawyer participation is important. It's the smart lawyer who recognizes the value of the product/service and uses it to funnel business their way.  These consumer facing products are usually geared towards one area of law or one discrete task.  Here are some examples:
Traklight is an online platform which allows consumers to analyze whether they have intellectual property that needs protecting, allows them to register their IP and protect their IP in a Traklight vault.  (Full disclosure – Traklight is one of our newest sponsors at Solo Practice University) This is simply brilliant because most consumers don't know if they do have IP vulnerabilities but they are not going to call you and pay you to find out…at least not at first.  At Traklight they can identify and analyze for themselves and then determine if they do.  Once identified, if they want to go through the registration themselves they can or they can engage an attorney.  A smart lawyer will recognize there is a potential client using this product who has identified they do have intellectual property. If they decide they want to pursue protection or an infringement claim with the assistance of a lawyer, who are they going to call?  Don't you want that lawyer to be you?  If you are in this practice area, wouldn't you want potential clients actually on your site using Traklight to identify they have an IP vulnerability?  It makes perfect sense.  Traklight acts as a great lead generator and it also helps you identify if a client is worth your time. But, it is consumer-facing, allows the consumer to not only identify but register their IP on their own and protect it in their own IP vault stored on the Traklight platform. This will draw a lot of eyeballs from your potential clients. Apparently investors believe in Traklight and its premise, too, as Traklight has secured more than $435,000 in funding. You can learn more about Traklight here and here.
BankruptcyAnywhere just might distress some bankruptcy lawyers a little.  It's free. Completely free. They claim:
You can file bankruptcy on your own, and you have every right to do so. Bankruptcy Anywhere lets you do it right without the hassle and confusion of online forms or the expense of an attorney.

Bankruptcy Anywhere is the only free online bankruptcy petition generator. It is designed to take the guesswork out of filing your own bankruptcy — instead of downloading sixty pages of forms from the bankruptcy court website and trying to cobble them together, you simply answer the questions posed by our software and then it generates the forms. And it is 100% free to use. There are absolutely no fees, hidden or otherwise. There isn't even a place to put in your credit card number!
And, of course, it was conceived of by a lawyer, Mark Billion, who primarily does bankruptcy.  The concept is a consumer-facing model clearly for those DIY'ers.  However, being a bankruptcy lawyer, Mark knows bankruptcy is more complex than just filling in forms.  Therefore, if they run into a snag, who are they going to call?  Odds are, Mark Billion.  Good job, Mark. (I say he's done a good job because he understands that instead of cloaking the bankruptcy process in secrecy, the more he shares with a potential client the more they are going to recognize they need a lawyer!)
Review My Contract is new and just getting off the ground. It is a relatively affordable platform which attracts potential clients seeking out any type of contract review from auto loan to condo rental to NDA and more.  The same rationale applies.  Potential clients know they need a contract reviewed by a lawyer but don't want to drown in a money pit of endless legal fees. Review My Contract offers (and the attorney agrees to) pre-negotiated flat fees for contract review, fees based upon page count.   It is what I call a paid lead generator – you get a little less than your normal fee but you get concrete work and the opportunity to cultivate a relationship with clients after having offered a sampling of your work.  (Yes, this platform does require a lawyer in order for it to work but the lawyers are fungible.Realistically, it would make a great clinical exercise at a law school with students performing the work supervised by a clinical law professor or possibly for Limited License Legal Technicians which would bring the rate down further!).
Estate Map (still in beta) allows trusts and estates consumers to organize and store all  pertinent information pertaining to their estate plan.  This includes the actual physical assets, cloud-based assets and financial assets.  This would include personal and private information about their health, relationships (you know, that three children no one knows about but who will be getting half of the estate), online and device passwords and all manner of private information in one secure location. They can also designate who should receive all this information based upon circumstances such as death, disability or another triggering event.  It is a consumer-facing product yet has the ability to be effectively used by savvy lawyers in this space.  For example, if there are issues spotted, something too big for the consumer to do  themselves, they are going to want a lawyer to assist them. That lawyer should be you.
At the end of the day, the doors have been opened wide for all manner of non-lawyer (and some lawyer) owned legal startups. These startups will segment out discrete legal functions simplifying the process for the consumer. These startups will do major marketing to draw eyeballs. Now, you may say this is nothing new, but it is because of a twist. These platforms identify very specific pain points in discrete niches directing you the legal work you actually want from potential clients who are ready and willing to pay. In the cases described above, they are actually getting the consumer much more involved in the legal process and helping them to become partners with their lawyer once retained. This type of partnership allows for more creative delivery of legal services, consultations, unbundled services, monthly retainer plans and more. It's happening because the consumer can no longer pay legal fees under the old model based upon the big squeeze in the middle class.  However, when the economy changes, when the consumer recoups some of their financial losses, they will have money to spend.  The difference is that the newer model they got used to when times were tight will own the day going forward.  It's why it is best you start understanding these niched consumer-facing platforms, appreciate they do have a benefit for you as a solo/small firm practitioner if you use them wisely, and then go for it.