When Kathleen Paukert first contacted me to discuss her book The Fulfilled Lawyer, my initial thought was this was another perspective on work/life balance.  However, once we started to dig into her law firm's business model I saw the future!  I saw the future for solo practitioners who want to work within a collective of independent lawyers but still function and present like a large law firm primarily for all the perks solo practitioners bemoan not having because they feel isolated.  As Kathleen got deeper into the discussion I found the hairs on the back of my neck go up.  Kathleen Paukert's (Paukert & Troppman) model IS the future.  If you don't believe me, believe the large law firms already in existence under the traditional model who are now turning to her to learn how to implement what she has done within their own firms.  And she did it because she wanted to continue enjoying practicing law.  Please listen to this guest lecture (which admittedly starts out a little slow) and then click on the link to see an overview of the business model (PDF).
The audio is about 40 minutes. Listen directly below
---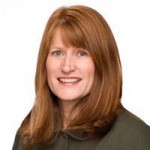 When Kathleen graduated from Gonzaga Law School in 1990, she was determined to have a legal career dedicated to pursuing justice for those in need. That dedication and her court room skills in Washington and Idaho have helped her obtain multimillion dollar results for seriously injured clients, including nursing home abuse and neglect victims. She also practices the other side of the fence and represents insured clients. This helps her evaluate cases from both sides and she is often hired as a mediator and arbitrator. This experience has led to her superb rating by Avvo.com. Kathleen has been named one of Spokane's top Lawyers by Spokane-Coeur d' Alene Living magazine in 2008-2014.
She has served on numerous boards, is a sought after speaker, and is the author of The Fulfilled Lawyer, create the practice you desire (ABA 2014). Kathleen is also a contributing author of The Road to Independence: 101 Women's Journeys to Starting Their Own Law Firms (ABA 2011). But, Kathleen is equally determined to have a life that is meaningful outside the courtroom. In her book The Fulfilled Lawyer, she shares the secrets she's learned for creating not only a highly successful professional life, but for doing it in a way that is ultimately satisfying and fulfilling.
Visit her website or connect with her on Twitter (@fulfilledlawyer).
---
Listen to more guest lectures from Solo Practice University® and get notified when new lectures are published.
All opinions, advice, and experiences of guest bloggers/columnists are those of the author and do not necessarily reflect the opinions, practices or experiences of Solo Practice University®.