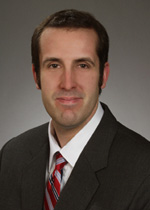 Jarred and I have recorded five free guest lectures covering the vast topic of  What (Clients) Want: Managing  Legal Consumer Expectations in 2019-2020.  It is nearly five hours of us discussing in depth:
How Legal Consumers Find Law Firms
What Legal Consumers Want
Marketing Requirements for a Modern Law Firm
Intake Procedures/Forms
How Modern Law Firm Clients Want to Access Information
Information Technology Required by Modern Law Firms
Information Security for Modern Law Firms
How Modern Clients Want to Billed
What You Need to Bill Clients Today
Key Concepts for Improving Client Billing
The Disposition of a Case and How It Should Lead To the Next Referral
This is a great 5 part series.  Join our newsletter and get it delivered into your inbox when each podcast is hot off the press!
Listen and learn.
The audio is about 37 minutes. Listen directly below.
Jared D. Correia, Esq. is the CEO of Red Cave Law Firm Consulting, which offers subscription-based law firm business management consulting services for law firms, bar associations and corporations.  Red Cave also works with legal vendor to develop programming and content.  Jared is also the COO of Gideon Software, Inc., which offers intelligent messaging and predictive analytics software built exclusively for law firms.  A former practicing attorney, Jared has been providing services to lawyers and law firms for over a decade.  He is a regular presenter at local, regional and national events, including ABA TECHSHOW.  He regularly contributes to legal publications, including his column, 'Managing,' for Attorney at Work, his column for Above the Law focused on the legal technology startup community.  Jared is the host of the award-winning Legal Toolkit podcast on Legal Talk Network.  Jared also teaches for Concord Law School, Suffolk University Law School, Solo Practice University and Becker College.  He loves James Taylor, but respects Ron Swanson; and, he tries to sneak Rolos when no one is looking.
Connect with Jared on Twitter and LinkedIn.
---
Listen to more guest lectures from Solo Practice University® and get notified when new lectures are published.
All opinions, advice, and experiences of guest bloggers/columnists are those of the author and do not necessarily reflect the opinions, practices or experiences of Solo Practice University®.