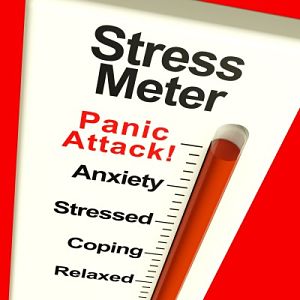 The latest bar exam has finished up around the country, and now you might be thinking, "Yikes! I am going to take the bar exam next February and that is now just months away. What can I be doing now to prepare?"
Well, lucky for you, I have some answers!
If you are still in law school…
If you are still in law school, your main job this fall is to continue to do well in law school. You can use your classes, especially your in-class exam classes, to continue to refine your exam writing skills. Since at least half of most bar exams are some form of essay writing, you want to make sure you know how to write a killer essay.
If essay exams are something you have struggled with in the past, go ask for help now from your professors. Work on your organization and your IRAC. Make sure that you know what good quality legal analysis looks like. These are the skills that you will need to have to be successful on the bar exam. And as a bonus, your GPA might actually go up from working so hard on exam taking. (It is a win/win.)
Don't forget to take some bar classes next semester. Bar electives are a great way to get a head start on your bar exam preparation. And, if you do well in the class, then that is one subject you will feel confident about going into the bar exam preparation period. (Another win/win.)
As a 3L, you may be taking some seminars your last semester without final exams (most seminars require a final paper). If that is the case, you can still work on your writing skills, even if you aren't taking an in-class exam. Brushing up on your legal writing, refining your writing style and getting more confident in your IRAC will also help you when it comes time for the bar exam.
Basically, there is no downside to working on your craft. Getting better at being a law student and a lawyer is a great thing for the bar exam and post-graduation jobs.
If you have already graduated and are working . . . 
If you have already graduated and are working, you may want to look at the calendar and decide when you want to start studying. If you are going to work and study concurrently, you may want to prepare for twice as long. What is the reasoning for that? Well, most people who study while working study about 15-20 hours a week. Most people who study full-time study about 40-50 hours a week. Therefore, if you study twice as long (from a calendar perspective), you are pretty much studying the same amount as someone studying full time. This equation may not be the answer for everyone, but it is a good thing to think through now.
If you want to start studying right now, you can start with the performance test (if that is tested in your jurisdiction). The performance test doesn't require you to know any law (which is why it is my favorite part of the exam). Thus, studying this portion of the test early doesn't have too much of a downside, because you don't need to retain specific information for February. But learning how to get comfortable with the performance test early can free up study time closer to the exam so you can focus on practice and memorization for the essays and MBEs.
Advice for everyone . . . 
Make sure you take care of pulling together paperwork for your bar application as soon as you can (it is often called your moral character application). This is something you absolutely don't want to wait until the last minute to deal with.
Make sure you decide when to sit for the MPRE. There is always an administration in August and again in the fall. This is another great thing to get out of the way before it is time to study for the full bar exam.
Lastly, learn about your bar exam preparation options. There is no one right way to prepare. You may want a more structured commercial course, one that you can use in a more on-demand way, or even work with a private tutor. Spend time now learning about different preparation options so you can be confident about your choices when it is time to start studying.
There is no need to stress about the bar exam now, but planning ahead will help give you the best chance at success come bar exam time.
All opinions, advice, and experiences of guest bloggers/columnists are those of the author and do not necessarily reflect the opinions, practices or experiences of Solo Practice University®.