You may have considered speaking as part of your marketing strategy but were not really sure how to go about it.  More likely you are afraid you won't be an effective speaker.
Well, we found THE best experts on this subject who not only know the value of speaking to increase business but can also teach you how to actually present.  You will learn how to speak well, energize your audience,  and convert that audience into clients and/or great referral sources.
Denise Hedges and Barbara Mencer are 'Masters of the Game'.  Enjoy learning from this nearly hour long guest lecture.  (Note: there are slight audio problems midway but please don't let that distract you from absorbing the excellent content).
The audio is about 51 minutes. Listen directly below.
Presentation Slides
---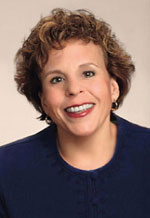 Denise Hedges is a passionate speaker and results-oriented Business Development Coach. She specializes in helping professional service providers – from coaches and consultants to accountants and acupuncturists – move past any doubt or fear they have about sales and marketing, so they attract more clients and make more money! Denise's practice has always been focused on women … busy women who want to be even more successful and fulfilled in their businesses, while having more time, balance, and joy in their personal lives.
She's a dynamic speaker with an innate ability to connect deeply with audiences of a hundred or a thousand. Audience members are encouraged, motivated, and inspired by her authenticity and passion.
Denise has traveled the country over the last decade addressing groups of women business owners, and she's generated over three quarters of a million dollars in income directly from speaking. Her presentation skills coaching and workshops focus on teaching other business owners how to do the very same thing she does!
She's helped thousands of women, nationally and internationally, create the lives and businesses they want through keynote presentations and customized workshops, as well as individual and group coaching.
Denise is a PCC – Professional Certified Coach – one of the highest distinctions awarded by the International Coach Federation. She's a certified graduate of Coach University and a member of the Coach U Faculty, teaching marketing and business development. She mentors coaches who are seeking ICF certification or renewal.
Denise also holds a Masters Degree in Counseling and a BA in Psychology from the State University of New York. As a highly effective Introduction Leader trained by Landmark Education Corporation, Denise led Introductions to the Landmark Forum, a transformational program offered in more than 100 cities worldwide.
Her audio programs, Decide ~ Believe ~ Dream and The Power of Attraction, inspire women to use her success strategies on a daily basis.
---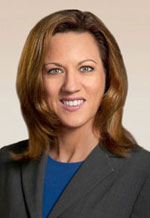 Barbara Mencer is a compassionate yet results-oriented coach, speaker, and consultant specializing in helping professionals and small business owners grow their businesses.
Over her career, Barbara has served as a strategic director of business development and marketing in professional service companies.  She's served as a consultant, coach, and trainer to both non-profit and for-profit organizations across many industries, including law, accounting, finance, real estate, high-tech, healthcare, hospitality, and construction.
In addition to helping her clients grow their businesses, Barbara specializes in working with high-achieving, high-performing individuals who want more.  These are people who have hit a plateau or are dissatisfied with a particular area of life – be it career, health, fitness, relationship, or spiritual – and are ready to break through and reach peak performance in ALL areas.
Barbara is a member of the board of directors of the Legal Marketing Association, Southern California Chapter.  She's a former member of the board of directors of Kids Turn San Diego and the San Diego Chapter of the Association of Legal Administrators.
A graduate of Coach University, Barbara has a BS in Business Management with an emphasis in marketing.  She's also a graduate of the Institute for Integrative Nutrition in New York and is a certified Holistic Health Coach by IIN and the American Association of Drugless Practitioners.  She's also a certified Holistic Health Practitioner through the State University of New York (SUNY).
Barbara has published numerous articles on business development and authored the booklet, Business Development: 97 Quick & Easy Tips for Lawyers, as well as the comprehensive legal practice building system, Making Rain Out of Mist.  She's a frequent speaker for professional services groups and taught business development for professionals at the University of California, San Diego Extension.  Barbara's hobbies include physical fitness and training for body building competitions.
---
Listen to more guest lectures from Solo Practice University® and get notified when new lectures are published.
All opinions, advice, and experiences of guest bloggers/columnists are those of the author and do not necessarily reflect the opinions, practices or experiences of Solo Practice University®.