This month begins my second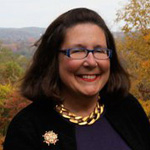 year as SPU's "ReZooming Columnist". It has been an awesome opportunity, Thank you Susan!
The title of this article may seem redundant, yet so much has happened since I ran with it the first time I felt I would use it again to let you know what a difference a title makes!
About a month after Solo Practice University ran my Belly Up to the Bar (Association) post I received a call from the Bar Association of New Hampshire. They loved the title and the subject matter. Since the information I gave had universal appeal, they asked if I might allow them to run the article in their next newspaper? With Susan's blessing and a nod to SPU, it was sent off to the NHSBA. I received several comments and contacts from the re-run of this article.
Last month Pat Wood, Senior Director of Membership Services, NYSBA contacted me regarding my Belly up to the Bar (Association) article. It had just run in the NHSBA Newspaper. Seems the NYSBA Google search got a hit on my article because I used the words and abbreviations for the New York State Bar Association – NYSBA! She was thrilled by the article and my involvement in the Association and wondered if I would talk with the Lawyers in Transition Committee head, Jessica Thaler. Pat asked if they might be able to run the article again in the NYSBA magazine. I connected with Jessica about a week later, had a lovely conversation and may be asked to write a monthly column for them on Lawyers in Transition!
It all started with the opportunity I received from Susan Cartier Liebel of SPU, after a talk she gave at Pace University Law School on Lawyers in Transition Starting Their Own Solo Practice. I Bellied up to the Speaker so to speak! I thanked Susan for her program. She asked what I was up to and so I briefly filled her in. I then spoke with a group of colleagues, and Susan, about the ways in which we all were working toward getting our solo practices up and running. Through this exchange Susan must have felt I could offer something to her members and so invited me to write the Solos ReZooming Column.
And the rest as they say is history! The Belly Post was the first time I decided to use a catchy title. I was getting more comfortable writing and felt it may make someone stop, think and read the article. It worked, multiple times.
As I embark on a second year with Solo Practice University I look forward to continuing to bring my followers information I glean from being on the front lines of ReZooming. It is not easy. It is often thankless. Yet at a time like this I feel, 'wow what awesome opportunities I have been given and remarkable accomplishments I have achieved'.
I have been published in several high profile papers, my favorites being the April 30th, 2012 Wall Street Journal and my segment on WTNH in Connecticut.  In both the article and TV segment I was given the opportunity to speak about what I do and how important my work is. I may never have been contacted about being an Animal Conflict Mediator if I had not been seemingly everywhere, writing  and speaking to everyone I met about what I did in a way they found engaging and authentic.
My Rezooming Partners in Law remember, it is totally up to you. If you Belly up to the Bar and put yourself out there, good things will follow. If you talk only about what you do and not what might be helpful to others, your success will be mitigated. It is about giving to receive, not tooting ones own horn! My Belly Up article spoke about helping people on committees, getting involved and meeting people who support ones return to practice. It was about what others could do, just like me, and have a similar outcome.
Remember, as Solos we need to create our own support network of colleagues. You do this by 'getting in the mud' with your colleagues and coming up with the goods, day after day, week after week. Sitting alone in your office will never help you find out how good you really can be. You will never create the space to help others first and by virtue of your giving, getting in abundance in return.
Thank you for reading my posts. I look forward to bringing more to you in the coming year. Have a great summer.
All opinions, advice, and experiences of guest bloggers/columnists are those of the author and do not necessarily reflect the opinions, practices or experiences of Solo Practice University®.