When the New York Times ran an article on January 8, 2011 'Is Law School A Losing Game?" it got reprinted in all major newspapers, set listservs and Facebook abuzz because it hit so many chords.  If you haven't read 'Is Law School A Losing Game?' do so.
Sadly, in my opinion, they opted to feature Mr. Wallerstein as their example of the typical law student graduating today.   He went to a law school based upon the climate in Southern California. He borrowed and borrowed and borrowed, spent a month in Prague and then the south of France living the high life on student loan money.
Now he is basically hoping his law student loans will evaporate or the government will bail him out.  He can't get a legal job but likes the prestige of being called a lawyer.
Simultaneously, they are legitimately lambasting law schools for the profit-making machines they are loan sharking to the uninformed or misled and are in cahoots with the federal government because it is just so profitable to lend to potential law students…. it's almost criminal.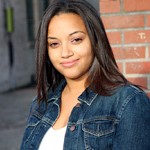 Rather than hear what I have to say on this subject, I invited SPU's two terrific columnists, Rachel Rodgers and Jack Whittington, to discuss this article, law school Wallersteins and their own experiences in law school and after because they are in the thick of things.  They are both coming of age in this new economy and Gen Y lawyers. Rachel graduated 18 months ago and Jack is graduating this May.  They have much to share and you'll want to hear it if you are considering law school, are in law school, or newly graduated.
You can listen below.  Running time is approximately 55 minutes.  Listen to the end.  It's worth every minute to hear their thoughts and advice to those thinking of law school.
All opinions, advice, and experiences of guest bloggers/columnists are those of the author and do not necessarily reflect the opinions, practices or experiences of Solo Practice University®.