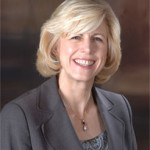 And so begins our series of guest lectures with ABA/GP Solo Rockstars.  First up is the inimitable Cynthia Sharp sharing her brilliant 6 steps to client mastery. And she is THE master in combining those intangible soft skills with the critical processes needed for guaranteeing a uniform and successful relationship with your clients.  Attorney Sharp details how this relationship starts from before your clients become clients right through to those same clients becoming an endless source of referrals.  You will learn that process is the key to success. It is great to get the masters of the game sharing their wisdom with all of you.
The audio is about 43 minutes. Listen directly below.
Cynthia Sharp, Esquire (J.D., LL.M. (taxation)) dedicated close to thirty years building a successful niche law practice and serving thousands of clients. At the pinnacle of her career, she sold her interest in the practice and established The Sharper Lawyer, a fully accredited CLE provider and attorney business coaching entity.  As Director of Attorney Development, Cindy has established a national presence as an author and speaker on topics of ethics in the context of practice management and marketing – lecturing extensively to law firms, bar associations and other legal organizations.
Professional memberships include:   Association of Continuing Legal Education where she serves as Co-Chair of the Entrepreneurs Special Interest Group and on the Online Community Special Committee, National Speakers Association (Secretary of Philadelphia Chapter) and the American Bar Association where she serves on the Publication Board of the Solo, Small Firm and General Practice Division.  Cynthia's has authored a brilliant book entitled The Lawyers' Guide to Financial Security.   Email her at  cindy (at)thesharperlawyer.com or call 609 923 1017.
All opinions, advice, and experiences of guest bloggers/columnists are those of the author and do not necessarily reflect the opinions, practices or experiences of Solo Practice University®.