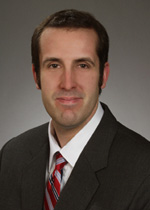 Featuring: Jared Correia
Date: Wednesday, March 8th
Time: 11 AM PT / 2 PM ET
For lawyers looking for a more efficient way to run their businesses, acquiring a law practice management system is the first step. A holistic database featuring all of your relevant law firm data, accessible via the cloud, solves a lot of your problems.
Register for our FREE webinar on Wednesday, March 8th at 11am PT/2pm ET to learn about:
Building Effective Workflows
Consolidating Email and Calendar Features
Better Handling Law Firm Finances
Managing Client Documents
Avoiding Malpractice
Can't make it to the live event?
If you can't make it to the live session that's ok, register today to receive the webinar recording.
About the webinar host:


MyCase is the premier web-based legal case and practice management software designed for solo and small firms. Get the advantage of a complete and affordable solution that will take care of your contacts, calendaring, cases and matters, documents, time tracking, billing and much more.