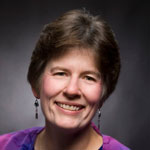 Nearly 40% of all high-achieving people experience an observable phenomenon called 'Imposter Syndrome'  - that feeling that you are a fraud, that you've fooled the world into believing you are capable and knowledgeable.  And most people have experienced moments of this.  This lecture is a more in-depth, companion piece to the blog post: Are You Suffering From Imposter Syndrome?.  Learn more as we do a deeper dive into this important topic.
Here are links to Karen's previous guest lectures, Is Emotional and Physical Isolation As a Solo Killing You? and Embracing with the 'F' Word.
The audio is about 30 minutes. Listen directly below.
For over 20 years, Karen Caffrey, JD, LPC, has provided counseling to lawyers in her private psychotherapy practice. She helps people recover from anxiety and depression, stress, trauma and addictions, and helps them learn how to live more open-hearted, satisfying lives. Karen is also a mental health provider for the Connecticut lawyer's assistance program. Prior to her career as a psychotherapist, she practiced law for a decade in a Fortune 100 corporation and a private law firm. She understands that even highly successful, capable people can face life challenges for which they need help. Karen writes "Adoptees Ask…", a column at the Door Opener Magazine Online, and is a grassroots advocate for the civil rights of adult adoptees. And she writes a column here on the Solo Practice University® Blog.
All opinions, advice, and experiences of guest bloggers/columnists are those of the author and do not necessarily reflect the opinions, practices or experiences of Solo Practice University®.