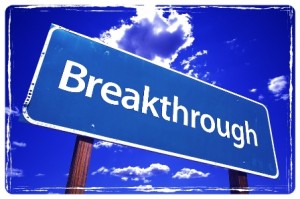 The holidays are upon us and soon we'll be launching the New Year. How many of you are vowing to yourself to get client work done more promptly in 2015?
Many lawyers struggle with that issue. So many, in fact, that the ABA Model Rules of Professional Conduct specifically address the issue. Rule 1.3 provides that "A lawyer shall act with reasonable diligence and promptness in representing a client." Comment 3 to the rule states that "Perhaps no professional shortcoming is more widely resented than procrastination."
Not long ago one of my clients asked for help with his challenge in getting a minor matter taken care of for a client. I've written previously about tips for overcoming procrastination, but none of those suggestions really helped him. As we dissected his procrastination issue, we discovered that there was one little aspect of the matter that he just wasn't sure how to handle because it was an unusual circumstance, so he put off dealing with it. Not knowing how to complete the whole project kept him from getting started.
We brainstormed ideas for how he could find the answer he needed. Perhaps you'll find something in our list that will help you get unstuck when you're just not sure how to proceed. My client is a Texas lawyer, so some of the resources mentioned are Texas specific, but your state may have something similar.
Call a friend. Solos need to have a network of other lawyers to turn to for help. If you share your knowledge and forms generously, you will develop an army of colleagues eager to reciprocate by sharing their knowledge with you.
Call the chair of the relevant section of the bar association. Lawyers that take on bar duties tend to be service-minded folks who like to be helpful. If they don't know the answer, they are probably good networkers that can point you to someone who does. Ask permission to use their name when you call that expert to make it a "warm call."
Research it. Even if it's a minor matter, perhaps some poor soul who didn't know how to handle that wound up making case law on the subject.
Google it. You Google everything from how to get a stain out of your tie to how to negotiate the purchase of a new car, don't you? There just might be a blog post on your legal topic.
Google Scholar. Search scholarly literature in many disciplines, even including court opinions.
Post a question in an online forum. That's what they are there for.  You might even find that someone else has already asked the question and there's a posted response. Depending on the issue involved, you might find help in one of these resources:

ABA SoloSez. With 3,000 solo and small firm subscribers, surely someone had faced your issue before. The listserv discussions cover "everything from tech tips and legal opinions to what to wear to court." You don't have to be an ABA member to join.
TechnoLawyer. Subscribe to the free TechnoLawyer newsletters for information on a variety of topics including product reviews, practice management tips, litigation issues and lots more. For the first year you can search the archives for free and even post your own questions.
TurboTax Community. If your question relates to a common income tax issue or something about filing tax forms, you may find your answer there. You'll find access to more support from within the TurboTax software, but many questions and answers are generally visible on the internet.
LinkedIn Groups. If you're a member of LinkedIn, you can find groups that are relevant to your question by using the search feature at the top of your homepage or viewing suggestions of groups you may like. Once you join the group you can post a question there, or you can search for discussions on your topic of interest.
Facebook Groups. A lot of solo lawyers participate in Facebook groups set up for lawyers in their particular practice area. For instance, the Texas Family Lawyers group is a very active moderated group where lawyers post questions and comment on current events in that practice arena. New lawyers post pretty basic questions at times. More experienced lawyers debate how to handle sticky issues. Either way, there are always a number of responses.
State or Local Bar Groups. Your bar association may have a listserv or some kind of lawyers-only social media. For example, the State Bar of Texas is currently beta testing Texas Bar Connect, which is free, but you must be licensed in Texas to join.

ABA Publications.  The ABA publishes books, magazines and newsletters chock full of information to help lawyers in their practices. If you are not a member of the ABA, you may find relevant copies of the publications in your nearest law library. Members also have access to 18 hours per year of free online CLE and to archives of those free programs during the prior three months.
State Bar Publications and CLE. Some state bars make archives of bar journals and articles written for CLE programs available online to its members for free or for an annual fee. You may be able to find an authoritative article written on the topic you need to learn about.
Contact the author. Experts that go to all the trouble to write an article for a CLE program or bar association publication are often willing to expound on the subject because they have some passion about it. Many would not mind fielding a question from an admiring reader.
If you don't know how to handle some aspect of a legal matter, don't stay stuck. There is a very good chance that other lawyers that faced the same issue will share their experience with you. Sometimes their advice is even in writing and available on your desktop. Find it and breakthrough your procrastination barrier in 2015!
All opinions, advice, and experiences of guest bloggers/columnists are those of the author and do not necessarily reflect the opinions, practices or experiences of Solo Practice University®.