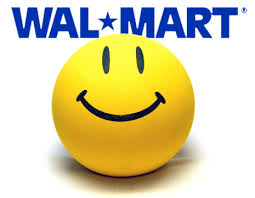 UPDATE : 4/23/14:  It's finally happening.  $99 wills in Walmart.
(This post was originally published almost five years ago. While the thrust of the referenced articles is high end retailers being permitted to sell legal services in their big box outlets, I'm attempting to remove non-lawyers/shareholders from the equation and just wondering about the value of setting up shop in big boxes.)
Some of those in the legal profession will see the ability to set up kiosks selling legal services in a venue as 'pedestrian' as a supermarket the beginning of the end of law as we know it.
Well, England's legal system is on the road to Armageddon if one were to take the professional outrage, as indicated in this article, seriously.
Now you know I'm ready to fuel the debate with this question. "Why is offering any type of service within a supermarket "demonstrate(s) utter contempt for the consumer of legal services"?  Is it utter contempt for the consumer of legal services to work with a lawyer who has a home office?  Or three lawyers who work out of their Abogadomovil bringing their services to their clients.

Isn't it the work that matters?  What about the convenience to the consumer of legal services?  Why must someone who delivers legal services anywhere outside of a traditional office somehow be second-rate?  Marble hallways, expensive leather couches, $5,000 suits and a bevvy of paralegals don't immediately make the services better or the skills of the lawyer more finely honed, do they?  Of course not.
The fear is that on a large scale across an entire country, legal services can be purchased next to shepherd's pie and purple-wrapped Cadbury bars.
Let's think about this.  Before there were supermarkets, lawyers operated out of offices in the center of their villages next to the butcher, the baker and the candlestick maker.  They were part of the community as they gathered in the town's square.  Today's town square is the big box supermarket or Costco.
The bigger issue here is who owns the law firms permitted to sell legal services and its impact on the profession as a whole.
The LSB said in future providers, including large retail brands, could seek a licence to offer legal services.

| | |
| --- | --- |
| | The solicitor profession faces being all but wiped out |

It said there would be more choice and better value for the public.

LSB chairman David Edmonds said: "It offers benefits to consumers of legal services, be they private individuals, small businesses or large companies.

"More competition will be good for the legal services sector as it has been in other sectors."

Under the proposals, joint accountancy and legal companies could also be set up and law firms will be able to list on the stock exchange.
And on this point, I agree.  When non-lawyers and shareholders are invested in the delivery of professional services it is very possible the consumer of legal services will be hurt.  Can you say, 'HMO'? A patient's quality of care is taken away from the professional (doctor) and determined by the bean counters who answer to the shareholders.  This is not a good thing.
But a lawyer in every Stop & Shop?
I learned of market research that reported 60 per cent of citizens would prefer to obtain legal services from common high street brands (supermarkets and banks, for example) than from solicitors in private practice. It was concluded that at least £6 billion worth of consumer-based legal services were up for grabs.(excerpted from part four of Richard Susskind's series on the Law Firm of the Future)
I'm sure this sentiment is not unique to England.  Therefore, what size market for legal services remains untapped because of  our current system for delivering those services?
But anyway, to get back to my point about delivering your services next to the milk and deli counter, more than a year ago I had a client whose family actually owned 5 or 6 supermarkets catering to an urban community.  They were well located, 'community' stores, highly trafficked and catered to my client's desired target market.  It seemed perfectly natural to me he should set up shop within the supermarkets.  But he got a little stuck on image as well as some cultural issues.  And that was a damn shame in my mind because it was a golden opportunity.  Instead he rented pricey real estate in a different town for his own reasons.
Okay.  This post has been about two separate points – don't let non-lawyers take control of the delivery of legal services AND start delivering your legal services where the clients are and would prefer you to be.