Ever wonder how a solo can represent like the Big Dogs?  We asked Carolyn Elefant, a sole practitioner who is currently working on a potentially precedent setting case which even she admits would not have been possible just seven or eight years ago.  The reason it's now doable is the ability of the solo to integrate technology, collaboration tools and virtual assistance into a solo practice.  Learn from our recent discussion how it can be done.
The audio is about 38 minutes. Listen directly below.
---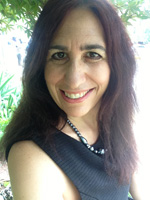 Carolyn Elefant operates the Law Offices of Carolyn Elefant PLLC in Washington DC where she focuses on energy regulatory matters, including emerging renewables, social media in regulated industry and federal siting and eminent domain. Carolyn blogs on energy issues at NextGenerationEnergyLaw.com and on solo and small firm issues at MyShingle.com. To learn more about Carolyn, visit her firm's website at LawOfficesofCarolynElefant.com or follow her on Twitter at @carolynelefant or @nxtgenenergylaw
All opinions, advice, and experiences of guest bloggers/columnists are those of the author and do not necessarily reflect the opinions, practices or experiences of Solo Practice University®.