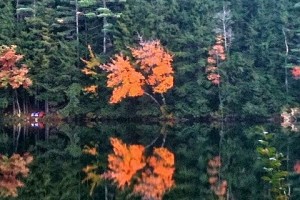 I've always loved September and heading back to school, relaxed and tan, exhausted from all the adventures shared with friends and family, and as far away from schoolwork and teachers as possible. As September approached, I was once again eager to get into learning mode. And it's no different with Solo Practice University®. These past months we've been prepping for a great fall filled with learning, networking, and sharing with all our students. Here's what we've been up to these past months (it's a lot with plenty of links to great information!).
---
Solo Practice University® Enrolls 1000th Member
Solo Practice University has officially enrolled more than 1000 members. We are thrilled and honored to be serving these extraordinary lawyers and law students who either are contemplating or have made the decision to go solo  Here are two of the most recent testimonials we would like to share:
"You and the site were my inspiration and what got me to really believe that this career path was possible and now I'm happier than I've ever been!" -Jacob Kiani  (BigLaw to Solo)

"I wanted to tell you– as I'm sure you hear daily– that I am very much enjoying SPU. It's still terra incognita in parts–can't walk New York City in a week, after all– but I'm finding megatons of information that are starting to make me think I'm not just crazy from the law-school grind and maybe, just maybe, I too can hit a 'solo (practice)' home run.

Thank you for your investment; I hope to be among the next solos to show that it does indeed pay off." – King Farris (Law Student, Class of '13)
---
New Faculty Announcements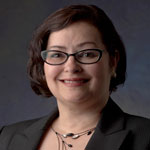 Deborah Gonzalez  is teaching the course "Intellectual Property" at Solo Practice University®. Deborah runs her boutique IP practice as well as is the founder of Law2sm, LLC, a new legal consulting firm focusing on helping its clients navigate the legal issues relating to the new digital and social media world. Deborah also teaches the popular course, "Social Media & the Law".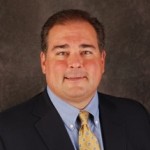 Labor Law is being taught by Kevin P. Camden. Kevin is currently employed with Teamsters Local 700 in Chicago, representing over 11,000 public sector employees. His practice includes day-to-day responsibility for the Cook County Corrections bargaining unit, composed of 3,200 correctional officers. In that capacity, he bargains the contract, handles grievances and arbitrations, unfair labor practice charges and other matters arising in the largest single-site jail in the country. This course will provide an overview of Labor Law.
Omar Ha-Redeye  is teaching "Reputation Management Law" at Solo Practice University®. He is a Toronto lawyer focusing on reputation management law (online defamation, crisis communications, public relations) and health law (personal injury, medical malpractice, occupational health and safety, health policy). This course will take an inter-jurisdictional overview of some of the challenges, and the opportunities, of entering the brave new world of the Internet.
"Conquering the Bar Exam" will be instructed by Lee Burgess at Solo Practice University®. Lee Burgess has been helping students in law school and those studying for the California bar exam find exam success since 2009. Lee is the co-founder of the Law School Toolbox and the Bar Exam Toolbox, which are online resources that help law students find exam success both in law school and on the bar exam.  She also is, and continues to be, a popular columnist at SPU helping students towards Bar Exam Success.
---
Recent Classes
Jonathan Ginsberg continues to share notable Practice Tips in his classroom such as When Your Client Wants a New Lawyer, Strategies for Winning Depression Cases, Cases to Avoid, and Tell a Story.
In the Construction Law Classroom, Chris Hill rolls out Class 28 – A Reminder to Keep Up with the Legislature
Richard Maseles keeps providing real life information in the Real World Legal Research Classroom with: New Chapter Court Rules and Where to Start
Deborah Gonzalez continues her Social Media and the Law class with Lessons 7, 8 and 9 – Digital Asset Management & Legacy, Social Media & Criminal Law, and Social Media & Social Games. She also rolled out her Intellectual Property Course, by giving us Lesson 1, 2, 3 and 4 – Copyrights, Trademarks, Music Law, and Art Law.
David Schnurman continued Building Blocks for Successful Entrepreneurship with Lesson 3 – Building Your Brand, Lesson 4 – How to turn Challenges into Game Changing Opportunities, Lesson 5 – Leadership and Management, and Lesson 6 – Business and Life.
Celeste H.G. Boyd returns to her classroom Footloose and Fancy-Freelancing: Lawyering on your own terms with her latest classes 4, 5, and 6 Pinning the Work Down (or "The First Phone Call"), Doing the Work, and Technology & Books.
Trippe Fried addresses an interesting approach in his Business Law Class – Employment Law & Military Strategy
In the Labor Law classroom, Michael Brown gave us Lesson 10 – Setting Up an Employee Rights Practice (Part 3), Lesson 11 – Fee Structures, and Lesson 12 – Types of Fee Arrangements in Employee Rights Law in his in-depth Employment Law course.
Susan Cartier Liebel continues How to Hang A Shingle Right Out of Law School…or Shortly Thereafter by highlighting It's Time To PUSH – A Spoken Word Poem by Michael Bossone of Law Without Walls.
In the Unemployment Appeals classroom Bruce Godfrey presented Lesson 9 – Optimizing a UI Practice, and Lesson 10 – Multi-State Practice – Pitfalls & Opportunities.
In the Everything Google classroom with Martha Sperry, she engages us with Lesson 6 – Welcome to Google Drive, Lesson 7 – Google Calendar & Tasks, and Lesson 8 – Google Search.
In the International Sports Law Course Gene Goodsell gives us Lesson 3 and 4 – The U.S. Sports Model and Doping in Sports.
Stephanie Kimbro as always shares shared significant information in her posts: Unbundled Legal Services – Presentation at Stanford Law School May, 2012, and Updated her presentation on Virtual Practice and Online Delivery Methods.
Omar Ha-Redeye begins Reputation Management Law with Lesson 1 – Reputation Management Law – What is it?
In the Labor Law Classroom we have Kevin Camden rolling out Lesson 1 – Governing Law
In Introduction to Immigration Law Lessons 4, 5 and 6 ,Vonda Vandaveer delves into – The Other Nonimmigrant Visas, Immigrant Visas (Part 1), and Immigrant Visas (Part 2) – Employment-Based Immigration.
Allison Wood continues her class Legal Ethics, with Lesson 2 – Navigating Social Media Ethically and Lesson 3 – Concurrent Conflicts of Interest.
Lee Burgess will be commencing her Conquering the Bar Exam course at the beginning of September.
In the Entertainment Law classroom, Gordon Firemark supplies students with multiple podcasts including Practicing Entertainment Law, and The Plan
---
What Our Columnists & Guest Bloggers Have To Say
Jared Correia's guest lecture Tech for New (and Not So New) Lawyers is an exceptional podcast where we asked Jared what it is on lawyers' minds and (no) surprise…it's technology, cloud security, Google, and law practice management software. However, you might be very surprised by what Jared has to say.
Suzanne Meehle's column on The Grown Ass Woman Brigade discusses one of the things that being a solo has allowed her to do -  expand her network of professional women. As a result, she helped form, with a good friend Heather Lam, a group known as the Grown Ass Woman Brigade (or "GAWB"). In her latest post The "Of Counsel" Question, Suzanne discusses the hard realities of being 'Of Counsel' and hiring 'Of Counsel'.
In "10 Steps To Creating And Building A Bilingual Solo Practice  new SPU columnist, Paul Jeff Perez, identifies how by by making some changes in how they deliver legal services, law firms can remove language-barriers and improve access to the legal system for non-English speakers. Following these ten steps will help you build a bilingual practice and get more clients.
The Circle of 8 for Solos: A Mastermind Group on Steroids by Debra Bruce introduces another kind of support group that can be particularly helpful for a small business. It is called the "Circle of 8," so named because it shouldn't have more than eight members. It is a hybrid of a mastermind group and a business networking group.
Chelsea Callanan's column Be the Boss to Yourself You Wished You Had While Working For Someone Else discusses what it all comes dow in the end is as a solo practitioner, you are the master of your domain. How the Solo will be most successful is when they create their own functional definition of what their days, weeks, months, and year should look like, to keep them balanced and energized as attorneys.
Barbara Mencer writes passionately that Without Trust You Have Nothing Barbara discusses how many people mistakenly focus on developing professional competence to the exclusion of thinking about what it takes to earn trust, instill confidence, and build relationships.
Move to Cloud Safer Than Law Firm Networks and Offices? is the latest column by Rush Nigut. His column educates the solo on the benefits of Cloud computing. He points out why cloud computing could potentially be safer and provide better security than the way we conduct business now, not the opposite.
Belly Up to the Bar (Association) Part II is Debra Vey Voda-Hamilton's lastest installment of "The Rezooming Attorney". It is an interesting choice. A worthy read, whether you're newly minted, ReZooming or already a savvy Solo.
Rachel Rodgers  tackles Why Young Solos Want to Partner Up and What They Should Do Instead.  It is a hotly debated subject and many solo's ask themselves "Should I partner with another attorney when starting my practice?"
For 10 weeks, Lee Burgess on every Friday from June through July, wrote a column which provided advice on how to prepare for the Bar Exam. With her inaugural column 10 Tips for #Bar Exam Success, Lee created one of SPU's most popular series discussing how to take on this milestone exam…and succeed!
Building A Solo Practice: Time is Money (aka "Penny Wise And Pound Foolish") is Lurie Daniel-Favors latest column. Lurie passionately discusses how a colleague once told her that when it came to growing her practice, she could either spend money or she could spend time, but neglected to mention that sometimes spending time could cost more than spending money. A must read for the newly minted solo!
New SPU Columnist, Kelli Proia tells us in her column When You're Part of A Herd, No One Can See Your Blue Eyes how as time went by for her, she realized that what she was doing was just not working. She also posts The Art of the Solo's Launch and Solo Practice through the eyes of a 4 year old. reflecting on her own "launch" and how you have to act outside your comfort zone in order to build your solo practice.
If you are interested in becoming faculty or guest posting, or contributing as a monthly columnist, please e-mail susan@solopracticeuniversity.com.
---
More Scholarships Have Been Awarded
We recently  awarded eight quarterly scholarships to May 2012 law school graduates to help them kickstart their solo careers! They just enrolled right after taking the bar exam and while they wait on the results they are learning how to build their solo practices. Read more about the winners.
---
Our Faculty and Columnists Are Making News
Stephanie Kimbro was appointed to the ABA Standing Committee on the delivery of legal services on June 7, 2012. Every year Wilmont Parents Magazine readers vote for their family favorite places to go, extracurricular activities, party planning resources, restaurants, health providers, retail shops, and other family friendly businesses and services. For the 6th consecutive year Stephanie was voted Best Family Lawyer. Congrats Stephanie!
Recently, Christopher Hill was named again to Virginia Super Lawyers Rising Stars. Super Lawyers is a rating service of outstanding lawyers from more than 70 practice areas who have attained a high-degree of peer recognition and professional achievement. The selection process is multi-phased and includes independent research, peer nominations and peer evaluations.
ReZooming columnist Deborah Vey Voda-Hamilton was featured in the Wall Street Journal discussing mediation of pet disputes, her unique practice area.
Solo Practice University®'s own faculty member, Class Action Lawyer Brian Herrington, argued on August 21, 2012 against the motion to dismiss in what will prove to be a game changing class action lawsuit against some of the largest food manufacturers in this country for false and misleading food labeling. Read all about this case at Lawyers From Suits Against Big Tobacco Target Food Makers.
Allison Wood recently had a great time serving on panel with Chaim Steinberger and Todd Smith for the ABA program Making More Money by Being More Ethical.
We are pleased to announce two faculty members and one sponsor of Solo Practice University® made the sophomore class of the Fastcase 50, the fifty most interesting, provocative, and courageous leaders in the world of law, scholarship, and legal technology. Congratulations to Susan Cartier Liebel, Jack Newton and David Schnurman.
---
What Everyone's Been Reading and Sharing
---
Solo Practice University® Keeps Growing…and Growing
Our Bridges Program is expanding steadily! You will see more 'public' announcements soon as we grow our strategic partnerships with forward thinking law schools who recognize Solo Practice University® is an excellent resource for their law students and alumni who are or will be going solo.
The Bridges program is available to every ABA-accredited law school in the U.S., as well as to similarly accredited law schools in foreign countries. Current Solo Practice University® enrollees hail from more than 200 American and 17 foreign law schools.
---
Where Is Susan?
Meet up with Susan at the Pennsylvania Conference for Women in Philadelphia October 2nd.  The night before, we will be sponsoring an SPU Meetup. You'll also meet Suzanne Meehle, Alison Monahan of The Girls Guide to Law School, and many more. Follow us on Twitter and Facebook for location and time as the date gets closer.  It's a powerpacked conference and the meetup will be fun!
---
Solo Practice University® Redesign and Site Upgrades
We recently implemented a major software upgrade. In addition to our beautiful new design, the highlights of the upgrade include greater functionality including a new lesson bookmarking system for students and improved navigation.. We're very excited because this upgrade will make it easier for us to add features and improvements on a more regular basis. We'll be posting more information about this upgrade on the blog soon. Stay tuned!
---
Are You Ready to Enroll? See Our Tuition Plans
Don't need CLE? Want a monthly tuition less than your cell phone bill? Check out our new monthly program. More and more students are enjoying this easy and cost-effective way to continue their practical education and connection to mentors and other similarly-situated lawyers. Stay just for the classes you need…or as long as you like. Tuition is never more than $45 per month after the first month. Check out our Tuition Prices, pick your plan and get started!