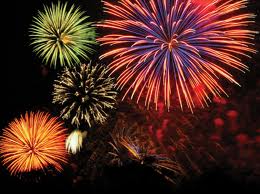 It's appropriate we are awarding scholarships to Solo Practice University this Independence Holiday Week.
Thank you to all who entered! Here are the 8 winners of scholarships to Solo Practice University and we look forward to enrolling you August 1, 2012, right after you take the bar exam:
DETROIT LAW -  Law school is the culmination of a life goal and the start of a new journey for me, a forty-five year old, second career student concluding legal studies in the Metro Detroit area. The Scholarship from Solo Practice University will assist me as I embark upon a legal career enhanced by my personal experience as a member of the city of Detroit and the surrounding metro area.
Balancing legal studies and working full time in the auto industry, as a skilled tradesman, has been a long, but satisfying journey. As a member of the union during that time, I have seen the struggles of how labor unions and management operate. I have also dealt with labor issues from the opposite perspective as a small business owner. As a result, I have a unique appreciation for the manner in which labor and employment law can impact our lives.
I have watched as the auto industry and its work force, both union and salaried, have borne the brunt of the recession. An overall decline in automotive sales has resulted in plant closings, lost jobs and a host of related problems. The effect of these factors upon the Detroit area and the local population has been well-documented. As the industry has turned around, labor and management are faced with new global problems.
I feel that this is the time for me to step up and use the skill I have acquired at law school to give back to the community. Ultimately, I would like to offer legal support to those who have been personally and financially damaged in this recessionary period. I have progressed upon this goal by working at a non-profit that aids displaced workers throughout the southeast Michigan area.
I have witnessed a transition in Detroit. I hope to be, by aiding its people and businesses, a part of its revitalization. This scholarship will allow me to dedicate myself to becoming a solo practitioner and fulfill this desire to assist Detroit's reemergence as a premier city of the world.
Thank you for your consideration,
Detroit, MI
CIARA V. – Greetings! I heard about this opportunity via Twitter and I would love to be selected as a participant in Solo Practice University. I am a recent graduate from Drake University and also a serial entrepreneur. I discovered early on in law school that working for someone else's firm would never be for me. Mandatory billing, a cubicle or small office, and minimal flexibility were so very unappealing. I also found that a lot of my mentors were solo practitioners and very successful. Throughout law school, I tried to find ways to think out of the box, and address the changing legal needs of our community, such as legal practice for startup companies, and right of publicity cases when it comes to social media. Law school seemed to be stuck in the 19th and 20th century on these types of issues, so I made it a priority to keep myself ahead of the game by learning about emerging areas of law. I would like to keep this method going by having my own legal practice. Attending Solo Practice University would give me the right tools and insight into solo practice so that I can be successful!
NEVER WANTED TO BE SOLO - I am a second career law student, having worked as a non-profit consultant for the past several years. I did "everything" in law school that I thought would ensure I would have post-law school employment opportunities. I served on the Law Review Editorial Board, I served as captain of our moot court team, and our team did well in competition. My rank is at the top of our class. I enrolled in clinic to gain practical knowledge.
Yet, opportunities have not materialized. For example, I applied for a position in a law firm that paid $30K a year with no benefits. The hiring partner openly stated that hours for a first year associate would be almost unmanageable. Despite the fact that McDonald's would have been more lucrative, I would have accepted the job had it been offered and simply considered it "Year 4″ of law school. Though I would not have stayed long, I wanted to learn how to practice law in the real world before embarking on my own. Instead, an attorney with five years of experience joined their firm.
It is not that I am afraid to be a sole practitioner. I have an entrepreneurial spirit, and made good money as a non-profit consultant. Yet, I am cautious about taking a client's money and telling her she can rely on my representation for some of the most important issues in her life when I have any hesitation about being able to offer her quality legal services.
This is why I am truly excited to learn about Solo Practice University. Through its services, I can have the opportunity to learn about the practical aspects of running a business office, coupled with practical information about appropriately fulfilling the needs of my clients.
Please accept my application for one of these scholarships. Solo Practice University is the quintessential example of an attorney using her unique background and skills to follow a path she might not have originally envisioned upon entering law school. This is my hope, too. As an unexpectedly newly-single mother of five, I have committed to my children that we would not leave our current home. This scholarship would allow me the assurance that I have the support I need to open my own solo practice in a responsible way, honoring my commitment to my children while pursuing my own dreams.Thank you to you and your generous faculty for providing the opportunity.
EEP4474 - I graduated from a small Midwest law school and am planning to stay in state to practice. I have always known I would be an attorney and that my focus would be public service. I just never thought that the service would be as a solo practitioner in a state where there are a number of counties without any attorney practicing there. While I have not decided where I want to relocate, I do know it will be a part of the state that is rural and where people are limited in their access to legal services. With the changes that have been happening here, including increases in crime, issues related to land and mineral rights as well as the usual concerns such as marriage and divorce, I have the chance to use my education in a way I never imagined. By giving me the scholarship, you will be helping not only me but an area of the state that is currently without legal aid.
FAMILY LAW SOLO - I view solo practice as an opportunity to positively impact the lives of others in my own way. In going solo, I intend to make a positive impact, provide access to outstanding legal services and manage a successful law practice. As a recent law school graduate, I am seeking out a career that challenges me to innovate and utilize my talents.
My goal is to start a family law practice. During law school, I discovered my strong interest in family law issues. As a participant in a children's rights clinic, I managed my own caseload and worked with exceptional attorney-mentors who provided great insight into practicing family law. After this experience, I secured an internship at the Attorney General's Office in the Child Support Division. Through my experiences, I have become drawn to issues affecting children and the family. In my practice, I aim to maintain a special focus on issues affecting the child (child-support, child-custody, adoption).
A scholarship to Solo Practice University would be very valuable to me. Like many, I face financial limitations because of my student loans. Additionally, I am very excited about the course offerings and am confident I could make the most of access to such valuable practical learning tools. Thank you for your consideration of my application!
WISOLO2012 - Before I graduated this May I became more and more focused on the possibility of opening my own firm. In law school, how to start a solo practice seemed neglected in our studies and the common consensus seemed to be that joining a firm after graduation was your best option. This meant that starting a solo practice was little discussed and seemed like an unclimbable mountain to those who had an interest in it. However, I knew almost from day one that the big firm setting would not be for me. Also, unlike most of my classmates, I had no intention of staying in the metro area where I earned my degree but instead planned on returning back near my hometown to practice law. Because I have a narrowly focused area of practice and am from a lesser populated area, this meant that starting my own practice was the only choice for me.

This scholarship would be a great benefit to me. Opening a solo firm is both the most exciting and scary thing I will probably ever do in my life. It is exciting because I will control my own destiny and have the opportunity to build something from the ground up. It is scary because success and a steady paycheck is not guaranteed. I will also be getting married this fall and I worry about providing for my spouse who was so patient and supporting to me during law school. In order to follow my dream, I had to pack up and move back to my home state which means my fiance and I basically have to both start from scratch. Any additional support, would go a long way to help quell my fears and allow my to focus on the both the success of my practice and becoming the best attorney I can become for my clients. I thank you for your consideration.
ANDREW - As a recent law school graduate, I find myself presented with a choice. With a legal job market that is paralyzed by gridlock, I can either languish while trying to find somebody else to hire me, or I can choose to hire myself. Rather than be paralyzed by self-loathing and wallow in despair at my financial situation, I have decided that I am going to strike out on my own and hang out my shingle.
I come from a long line of people willing to go out on their own. My grandfather was laid off from the mines many years ago – rather than simply soak up unemployment benefits, he started his own auction house. When my family was disappointed by the lack of quality education options in the rural Appalachian town where I lived, we decided to go with homeschooling. When my mother, a realtor, found her real estate sales dwindling, she founded her own real estate appraisal business. As for me, I am the first member of my family to graduate with a bachelor's degree, and I am the first lawyer in my family. It took guts to decide to enter a field where I had no connections and no experience, but I have known since I was 16 that practicing law was the career for me. It combines my love of public speaking, my desire to help other people and my ability to write persuasively into a single, fascinating job.
As a third year law student, I sought out opportunities to actually advocate in court. Through my work with a local DA's office, I was able to handle more than 40 probation violation hearings, which were essentially miniature trials. While I know how to handle myself in court, I don't know the first thing about transactional law, nor about running a business. That's where Solo Practice University comes in. I have browsed the course offerings, and I believe that the lectures available through solo practice university will complete my legal education, giving me the tools to handle the areas of law where I am less familiar. In particular, I am very excited at the opportunity to take "The Basics of a Real Estate Transaction", offered by Ms. Devery. I believe that, with my family's recently-developed background and connections in the local real estate market, I could attract a number of clients seeking to close simple residential real estate sales quickly and efficiently. However, I didn't take any courses on real estate during law school, nor do I really know the practicalities of performing a closing or recording a deed. I also feel that the classes on billing, practice management, taxes and fee-setting will be immensely valuable to me in my future career as a solo practitioner. Between student loans and the cost of practicing in a rural area, however I am certain that funds will be tight for the first few months after opening my firm. Therefore, I am grateful for the opportunity to compete for one of these 8 scholarships and hope that I am chosen for one of these slots. Thank you very much for your time in reading this, and for the opportunity offered here.
FEAR & EXCITEMENT - First, thank you for the opportunity to earn a scholarship to Solo Practice University. I was first introduced to Solo Practice University through Blair Janis, one of my law school professors. I mentioned to him my desire to go solo and this is one of the first sites he recommended. Now on to my story.

To be honest, going solo was never my intent upon enrolling in law school. I saw myself working for a good firm and likely staying at that firm for a long time. My father is a lawyer and has worked at the same firm his entire career. I too have always been loyal to my employers. For many reasons, however, that will not be the case. Instead, life has given me a curveball and I have been forced to adapt to my circumstances. At first I was bitter because of my circumstances—I told myself I had worked too hard, spent too much time, and sacrificed too much to end up in my position.

These feelings have slowly changed, however, as I have realized that despite the curveball that has been thrown my way, it is a curveball that I can hit. Indeed, it is a curveball that will provide me opportunities that I never thought would be possible. I am confident in my abilities and am certain of my success. Nevertheless, two very different feelings have overcome me as I have begun my journey of deciding to start my own practice—fear and excitement.

Let me begin with excitement. I feel excitement because, for the first time in my career, I am going to be able to do the things that I want to do. I will be able to choose my clients. I will be able to choose how I balance my time between my career and my family. I will be able to do with my time what I would like to do. I am also excited because I get to overcome challenges. Certainly there will be tough times. I look forward to those challenges. I look forward to looking outside the box and overcoming my difficulties.

These feelings of excitement are great. However, they are often overshadowed by a very different feeling—that of fear. I feel fear because of the unknown. What if I am not able to get clients? What if I don't know what is best for my client? Will people trust me? Are people going to pay for legal services in such a bad economic period? Will the economy just get worse? Most of these questions stem from the lack of practical education taught in law school.

Perhaps the thing I fear most, however, is that I will not be able to support my wife and three kids. The summer before law school, my wife and I welcomed our first child, a daughter, into the world. She has brought us so much joy. After my 2L year, my wife and I decided that we were ready to have our second child. Boy were we surprised when we found out that our second and third children were coming together—twins! Almost 8 months ago, these two healthy (thankfully) boys joined our family. Life has never been the same. Being a father has caused me to grow tremendously and brought me much joy. However, I often feel the overwhelming obligation to be able to provide for my family.

All of this brings me to the reason I am seeking this scholarship. Solo Practice University can help alleviate many of my fears. Solo Practice University will give me the resources and tools that I need to succeed. It will be my designated hitter when the curveball comes speeding towards home plate. I can't wait for the opportunities that lie ahead and for the help that SPU will be able to offer. Thank you.
You can read more about the contest here as well as read all the entries.