Meet new SPU Columnist, Jeff Rutledge. I've 'known' Jeff for almost four years via the internet, communicating back and forth, and he was one of the first to grab one of the more than 100 lifetime scholarships we gave away at SPU prior to opening back in 2009. I've watched his journey as a Non Trad Law Grad (just like I was) and realized there are a significant number of you out there. He's a great sherpa for the NTLGs so you'll find him here every third Friday of the month discussing issues unique to the Non Trad Law Grad!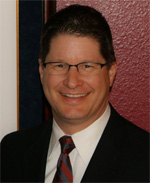 The Non Trad Law Grad
Going Back To School
by Jeff Rutledge
In the Fall of 2006, at the age of 42, I sat in a very crowded auditorium with about 249 other new law students as we prepared to officially begin law school. I recall looking over the sea of folks gathered there looking for someone familiar or someone that  just looked like me. You know, old!  Alas, there was nobody that fit that description.
Though the opportunity to study law is what I wanted and worked very hard to achieve, the
situation was so disorienting (it had been 17 years since I sat in a classroom) I couldn't help think about that Talking Heads song that asks "…how did I get here?" That's a very good question so I'm going to try to briefly tell you what happened and how my age and experiences played into both my decision to begin the study of law and ultimately how to practice law.
In the first place, I should have always been a lawyer.  I was one of those kids singled out by the grown ups to be a lawyer.  Seriously. This is important because the decision to study law is a life-changing one and shouldn't be made lightly. The rigor and demands of law school are severe, so knowing you made the right decision will buoy you on the days (and nights) when the going gets rough – and it WILL get rough. Life tells you what what you're supposed to do, it just took me longer to get to law school than I would have preferred.
In 1993, I started a publishing company – we do public policy research – and the company took on a life of its own. The work was very demanding and fulfilling; by the time the Spring of 2005 came around, the company had matured and we had extended the production scope to the greatest extent possible. So, because enough is never enough, I started thinking about the next thing…law school was on my mind once again and this time I couldn't shake it.
I had to choose a part‐time program because, after all, I had a business to run and didn't have the luxury of going full time. My wonderful wife is an Architect in practice here in Dallas. There were two schools from which to choose as uprooting my family was not an option. Southern Methodist University Law School was just starting their part‐time program that year and, though the school is very good and the campus is beautiful (plus they have Bubba Cooks Country nearby – some of the best fried chicken anywhere), the administrators didn't know much about how the part‐time program would work or what the schedule would be. This did not work for me. The other school – located in Fort Worth – was Texas Wesleyan University (TXW) which has a law school building in the downtown area. TXW is a young law school – accredited in 1994 – and actually began as a part‐time
evening program. So, the fit felt good right away. TXW knows and is committed to part‐time evening students; this is good.
Since I had run my own business for so long – nearly 14 years by the time I started law school – it barely occurred to me to work for someone else. Solo was the obvious choice. Of course, the romance of a large salary and assistants and the corner office all sounds very nice but, to me, that's the nicest way to describe a prison cell.
Law has the unique advantage of being a franchise unto itself. Much like doctors, accountants, dentists, and architects, lawyers can simply hang out a sign (they call it a "shingle") on the town square that says "Lawyer" and you're in practice. Of course, you still need the skills to run the business side of the practice – managing the money, marketing, project management, and the like. This is one way in which non‐traditional students excel – the younger students have time on their side but they haven't necessarily acquired the life skills and technical skills to keep a law practice afloat from scratch. All the things you take for granted that you have learned at all the jobs you have had in your life are critical to success in solo practice.
I made decisions throughout law school to prepare me for this eventuality. While younger students primarily worked internships to build up their resume (to impress the interviewers), I worked internships so I could get a better idea of exactly what kind of law I would practice and to see what lawyers actually do. That may sound funny but, please remember that, like all schools, law school teaches you the theory but very little of the practice. So, I spent time with two different District Attorney offices (started learning about criminal law), did pro bono research for a well‐known Fort Worth museum (started learning about in‐house law), and clerked for an insurance defense firm in Dallas (started learning about discovery and civil law). I also spent a year in the TXW Law Clinic representing indigent clients in family law cases as a student attorney (Texas has a rule that allows a student to practice law under the supervision of a licensed attorney). In the process, I became more comfortable in the courtroom as I started to learn courtroom demeanor, how to select a jury, how charges are brought, how investigations are conducted, how to counsel clients (or crime victims), how to manage discovery, and many other skills that are the "language of the law." I also watched carefully in the Law Clinic to see how a law office is managed – how to create files, do conflict checks, and the like. Without these skills, a traditional student's resume would be empty and your practice would start out nearly paralyzed.
I also want to tell you how to NOT get an internship – this is very important. Your solo mentality may put you out of the running if you are an open‐book at the wrong time. In the Spring of my second year (I was about half way through law school), I interviewed with the Tarrant County District Attorney for a summer internship – when asked why I wanted to work for their office, I responded "…I figured I would work for a DA for a couple years and then go into private practice…" This is the wrong answer and I could tell right away the interview was over. (This is sort of like telling your girlfriend you only want to stay with her until someone better looking comes along!) So, I got a "no‐thanks" letter from them two days later – I keep that letter in a file in my office as a reminder that while you should always be honest, there is a right time and place to volunteer your thoughts.
Remember that wanting to be a solo is your decision – you don't have to tell everyone.
You will certainly have the opportunity to meet solo practice lawyers while you are in school –
through seminars, local bar meetings (most have young lawyer or law student divisions), recent alums, and adjunct instructors. These contacts are invaluable – both as sources of information and contacts down the road. Pay attention – your practice starts the first day of law school. If you start with a solo mentality, you can harvest key knowledge and skills the entire time you are studying law. Then, you see, you will be able to hit the ground running – that's the key.
I recall two recent events – the bar exam in the summer of 2010 and my December 2010 swearing in (by Federal Judge Ed Kinkeade of the Northern District of Texas) – that also remind me of a Talking Heads lyric that goes "…time isn't holding us; time doesn't hold you back…" This so true – the only thing stopping you from being a solo lawyer is the desire to do it and the knowledge you are able. I was very lucky but I also believe you make your own luck with experience. The Talking Heads song from which those lyrics come is called "Once in a Lifetime" – you have this great opportunity to make the decision to be a solo lawyer deliberately with the knowledge that you are capable and cannot fail. I did it and here I am, years later, licensed, practicing, real clients, and real cases.
Time did not hold me back. Time cannot hold you back
Connect with Jeff!
Business: oneparadigm.com
Law Office: jefflegal.com
(law office web site – currently a placeholder as I wait for State bar review)
Twitter: http://twitter.com/jefflegal
LinkedIn: http://www.linkedin.com/in/jeffrutledge
All opinions, advice, and experiences of guest bloggers/columnists are those of the author and do not necessarily reflect the opinions, practices or experiences of Solo Practice University®.