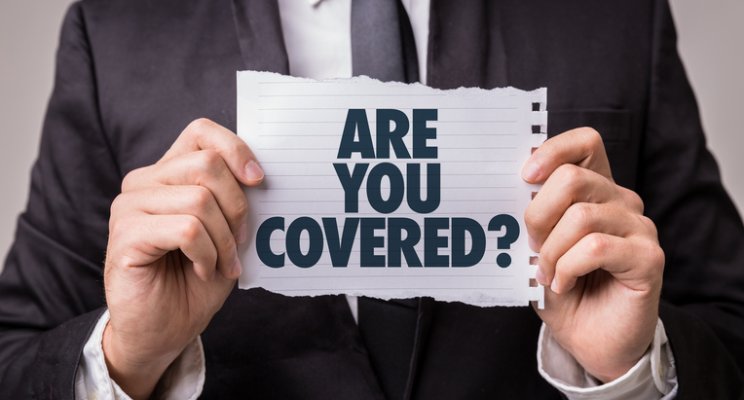 You are losing money and time is running out if you are an Illinois lawyer. Consider the following scenario. Scroll all the way down for important information for Illinois lawyers for 2018.  (But read the details of the answer  and all that follows if you are a (solo) lawyer anywhere because so as Illinois goes…many other jurisdictions will follow!!)
Prospective client Diane has a complex legal issue in Illinois. Her matter will likely generate millions of dollars in revenue. She receives two referrals, one for Grace and one for Alan. Diane decides to search for these lawyers on the ARDC website (this is the disciplinary agency that regulates lawyers in Illinois) to learn more about them. Diane learns from the website that Grace does not have legal malpractice insurance; but Alan does. They have both been active Illinois licensed attorneys for 10 years.
Which attorney will Diane most likely want to work with? 
Answer A: This is a silly question. Most people don't go to the ARDC website (or a site about disciplined attorneys) to learn about a lawyer.
Answer B: This is a super easy question (must be because the holidays are coming up). Diane will pick Alan because he has legal malpractice insurance.
---
Scroll down for the answer.
The correct answer is B. Happy Holidays to you who picked the correct answer! Legal malpractice insurance is typically seen as a vehicle to protect the lawyer. However, it is seen by the prospective client as protection from the potential harm that you may cause them in relation to the representation. Put another way, would you choose to see a doctor who didn't have malpractice insurance?
In Illinois, attorneys have to annually report whether they have legal malpractice insurance. In 2016, 84% of lawyers on active status reported that they had legal malpractice insurance. When broken down to practice size, 41% of solo firms reported that they did not have legal malpractice insurance. While there are a number of lawyers who claim that they cannot afford the premiums, the most reported reason why lawyers don't have legal malpractice insurance is because they don't believe they will ever get sued. What they may not realize is that: (1) even the best lawyers will likely face a difficult, disgruntled, or dissatisfied client at some point in their careers; and (2) not having malpractice insurance may result in lost revenues since Diane will likely chose the attorney who has it.
Now here is the important news and another reason for you to reconsider your feelings about malpractice insurance. Beginning with the 2018 registration process, Illinois becomes the first jurisdiction in the nation to adopt what is called a Proactive Management Based Regulation (PMBR) Initiative. Illinois lawyers in private practice who report they don't have malpractice insurance must complete "a four-hour interactive, on-line self-assessment regarding the operation of their law firms. Lawyers who complete the program will receive 4 MCLE credits. It will be interesting to see what affect this Initiative will have on the number of attorneys who report they don't have malpractice insurance next year. Do you think the numbers will go up or down? To learn more about the PMBR Initiative go to http://www.illinoiscourts.gov/SupremeCourt/Rules See Illinois Supreme Court Rule 756(e).
P.S. According to the ARDC 2016 Annual Report, the number of visits to the website (iardc.org) totaled 1.4 million. The most visited feature is "Lawyer Search." It is likely that Diane was one of those 1.4 million visitors. Season's Greetings to you who thought it was a silly question.
How did YOU do?
All opinions, advice, and experiences of guest bloggers/columnists are those of the author and do not necessarily reflect the opinions, practices or experiences of Solo Practice University®.