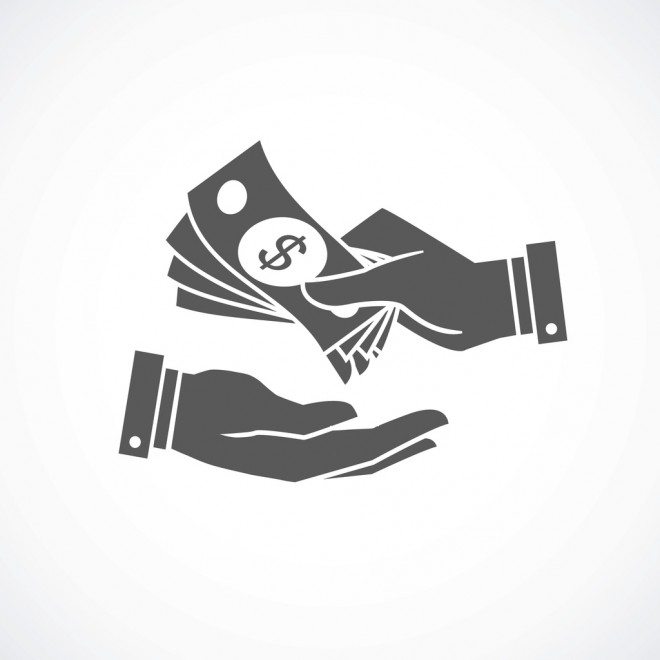 In certain cases, you may have a client who is struggling financially while waiting for that hoped for recovery in the matter you are handling for them. You want to help them in some way, but can you? Consider the following scenario. The answer and explanation can be found at the bottom.
For about six months, Alan has been representing Charlie Client in a personal injury case where Charlie suffered damages such that he is unable to work. Charlie's savings are almost exhausted as he tries to provide for his family. His rent is past due and his landlord is threatening to evict him if he doesn't make payment right away. Charlie asks Alan to loan him $500 so he can pay his rent. Alan feels sorry for Charlie and his family and he wants to help him out.
Should Alan loan Charlie $500?
Answer A: No. Lawyers are not supposed to loan money to clients.
Answer B: Yes, of course he should. This situation would be considered an exception to the rule because Alan can't sit by and let his client become homeless.
---
Scroll down for the answer.
The correct answer depends on the jurisdiction. ABA Model Rule 1.8(e) prohibits a lawyer from advancing payments to clients that are unrelated to the costs and expenses of litigation. Most jurisdictions don't recognize any exception to this general prohibition. For example, In re Smolen, 17 P.3d 456 (Okla. 2000)(no exception for "humanitarian" loan for disabled client's living expenses). Also see, Grievance Commission of Maryland v. Kandel, 317 MD 274, 563 A.2d 387 (1989) (attorney reprimanded for advance payments to client for living expenses while personal injury case was pending). In contrast, In re Morse, 748 S.E. 2d 921(Georgia 2013) stated every instance of financial assistance does not always violate Rule 1.8(e); and Fla. Bar v. Taylor, 648 So. 2d 1190 (Fla. 1994) (no violation to give indigent client used clothing for child and $200 for necessities as "act of humanitarianism"). Before you consider engaging in any "acts of humanitarianism" make sure you check the ethics rules and opinions in your jurisdiction. This ethics question is for educational purposes only and is not intended to provide legal advice or create an attorney-client relationship. When in doubt, seek ethics counsel in your jurisdiction.
How did YOU do?
All opinions, advice, and experiences of guest bloggers/columnists are those of the author and do not necessarily reflect the opinions, practices or experiences of Solo Practice University®.