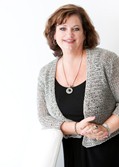 This guest lecture is a little off the topic of solo practice but I had to speak with this incredible woman because she speaks to why so many women go solo, to create their own culture of one that allows them to work as they need in order to have a life.
I have to admit, after talking to Mayanne I have a bit of a girl crush. She's quite simply amazing and for more reasons than I can even get into in this guest lecture. Mayanne has a ridiculously distinguished professional career as well as experiencing a short and frightening tango with death from which she emerged even stronger and more committed to what matters in life. One thing she identified as mattering in our profession is how we are losing talented woman lawyers because of an inhospitable patriarchal law firm model and  that in order to keep talented women attorneys, including the next generation of lawyer both male and female, there needs to be a work culture based on the reality of our lives -  what she calls 'reality based management'.  It's an experiment which everyone in her law firm has embraced and it's working.  Please join us and certainly share your thoughts in the comments!
The audio is about 42 minutes. Listen directly below.
An Orlando native, Mayanne has been part of the Central Florida business community for more than 35 years and has practiced law for 25 years. Mayanne is the firmwide chair of GrayRobinson's extensive litigation department and is a shareholder in their Orlando office. Her practice areas include commercial litigation, appellate law and high-stakes domestic matters. Mayanne also has served as the city attorney of Orlando since 2007, overseeing 25 lawyers and providing counsel to the mayor and city commission.
Mayanne has handled a wide array of matters throughout her career, including eminent domain litigation and trials; personal-injury cases; shareholder and business disputes; statutory shareholder-valuation matters; noncompete litigation; legal-malpractice defense; state and federal appellate matters; and family and domestic matters involving high-net-worth and high-profile individuals. She managed one of the largest divorce settlements on record (more than $200 million) in addition to class actions, representation of lawyers and law firms, jury and nonjury trials, and appeals involving matters of first impression.
Mayanne has achieved a peer-based reputation for excellence in both legal management and advocacy and also has been recognized by Florida Trend's "Legal Elite," Florida Super Lawyers, Martindale-Hubbell, Best Lawyers in America and Orlando Magazine's Best Lawyers. She also was recommended by the state Judicial Nominating Commission for appointment to Florida's 5th District Court of Appeal.
Mayanne's commitment to academic and intellectual excellence began in law school, where she held two senior editorial positions at the University of Florida Law Review; was chancellor of the Student Honor Court (a position also held by former Florida governor and U.S. Senator Bob Graham); was a member of the University of Florida Hall of Fame; tapped into Florida Blue Key; was received the American Jurisprudence Book Awards (for the highest academic performance in the class); and graduated with highest honors. She also was inducted in to Order of the Coif.
Mayanne is the past president of The Florida Bar (2010-2011), a mandatory bar association with more than 90,000 lawyers. As president, she traveled thousands of miles throughout Florida and the country, speaking to law organizations and newspaper editorial boards and testifying before the Florida Legislature. She implemented the first direct communication between bar leadership and bar members about legislative matters.
Mayanne also has served as president of the Orange County Bar Association, president of the Legal Aid Society of the Orange County Bar Association and president of the Central Florida Association for Women Lawyers, and was a member of the Board of Governors of The Florida Bar.
---
Listen to more guest lectures from Solo Practice University® and get notified when new lectures are published.
All opinions, advice, and experiences of guest bloggers/columnists are those of the author and do not necessarily reflect the opinions, practices or experiences of Solo Practice University®.