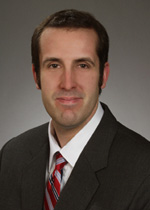 Jared receives countless questions from new solo lawyers and solos who have been in practice for decades but need advice on law practice management. We like to ask Jared what's on lawyers' minds as we have several times before.
In Jared's newest guest lecture, we follow up on his previous guest lecture, You Know Everything There Is To Know About Social Media…or Do You? because the discussion we had generated so much more conversation Jared felt it was important to go into greater depth.  What REALLY defines social media:
Social media refers to the means of interactions among people in which they create, share, exchange and comment contents among themselves in virtual communities and networks. Andreas Kaplan and Michael Haenlein define social media as "a group of Internet-based applications that build on the ideological and technological foundations of Web 2.0, and that allow the creation and exchange of user-generated content. Furthermore, social media employ mobile and web-based technologies to create highly interactive platforms via which individuals and communities share, cocreate, discuss, and modify user-generated content. It introduces substantial and pervasive changes to communication between organizations, communities and individuals.

Different types of social media include collaborative projects such as Wikipedia, blogs such as Blogger, social networking sites like Facebook, content communities like Youtube, and virtual worlds like Second Life. As of 2012, social media has become one of the most powerful sources for news updates through platforms such as Facebook, Blogger, Twitter, WordPress, LinkedIn, Pinterest, Google+. Tumblr, MySpace and Wikia. In addition, there has been an increase in mobile social media which has created new opportunities, in particulate for business, which are able to utilize social media for marketing research, sales promotions, and customer relationship development among others. (emphasis added)

This lecture will discuss:

Pre-Client Communications and client communications through social platforms
Pre-Client communications and client communications through advertising/marketing
Inadvertently implying specialization
Inadvertent creation of attorney/client relationship
Pre-view rules
Content Strategies
Testimonials
Disclaimers (like the 'click-through' disclaimer)
Gamification
Strategies to address UPL…and much, much more.

If you are a new lawyer in Massachusetts or a paying member of the Massachusetts bar, be sure to connect with Jared. LOMAP's services are free for those who qualify.

The audio is about 70 minutes. Listen directly below.

http://spucdn.files.wordpress.com/2013/11/jared-correia-jan18-2013.mp3

Jared has written a new book called "Twitter in One Hour for Lawyers". You can learn more about the book or purchase it from the American Bar Association.

Jared D. Correia, Esq. is the CEO of Red Cave Law Firm Consulting, which offers subscription-based law firm business management consulting services for law firms, bar associations and corporations.  Red Cave also works with legal vendor to develop programming and content.  Jared is also the COO of Gideon Software, Inc., which offers intelligent messaging and predictive analytics software built exclusively for law firms.  A former practicing attorney, Jared has been providing services to lawyers and law firms for over a decade.  He is a regular presenter at local, regional and national events, including ABA TECHSHOW.  He regularly contributes to legal publications, including his column, 'Managing,' for Attorney at Work, his 'Law Practice Confidential' advice column for Lawyerist and his column for Above the Law focused on the legal technology startup community.  Jared is the host of the award-winning Legal Toolkit podcast on Legal Talk Network.  Jared also teaches for Concord Law School, Suffolk University Law School, Solo Practice University and Becker College.  He loves James Taylor, but respects Ron Swanson; and, he tries to sneak Rolos when no one is looking.

Connect with Jared on Twitter . You can also follow LOMAP on Facebook, visit the website or read the blog.

---

Listen to more guest lectures from Solo Practice University® and get notified when new lectures are published.

All opinions, advice, and experiences of guest bloggers/columnists are those of the author and do not necessarily reflect the opinions, practices or experiences of Solo Practice University®.