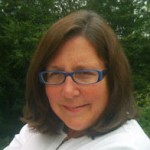 Debra Vey Voda-Hamilton will teach "Mediation in the 21st Century" at Solo Practice University®.
Debra is admitted to practice law in all New York State Courts. She is certified as a mediator and collaborative professional and has worked with various court based mediation programs in NYC (Queens-Community Mediation Service) Westchester and Rockland (Cluster of Westchester & Rockland).
Debra was a speaker at the 2013 American Veterinary Medical Law Association, discussing how employing Alternative Dispute Resolution methodology in animal law conflicts may expedite resolution of veterinary malpractice and other client conflicts without the need for litigation.
She has spoken at several Veterinary Schools & Conferences, The American Kennel Club, Human Animal Bond Organization, State Bar Association Animal Law Committees and animal interest groups outlining the value of using alternative dispute resolution in solving their own conflicts.
Debra writes a monthly blog for Hamilton Law and Mediation and is a monthly contributor for Solo Practice University® and Canine Chronicle.
Website | Twitter | Blog | LinkedIn
---
Mediation in the 21st Century
The program is geared toward conflicts that are usually litigated between people. The examples will involve disputes in veterinarian offices, housing complexes, divorce, commercial interactions and animal rights litigations. Some of the hypotheticals we use will address these issues.
Module 1 – Introduction to Mediation
Overview of the program.
Introduction of faculty.
A short pre-program questionnaire for the participants to take as an evaluation of each student's depth of understanding of mediation.
Discuss the difference between:

mediation, negotiation and arbitration.
differences between mediation and litigation.
different approaches to mediation.

Why study mediation?
Module 2 – Causes of Conflict
Mind-set:
Mediation skills to acquire
Underlying support concepts
Discussion of where this will fit when conflicts arise.
Recognize the process choices available to the decision makers/parties – process explained
Analyze how to encourage reluctant parties to use the process – parties' intention to mediate
Assess the appropriateness of using mediation strategies – principles underlying the model
Module 3 – Roles in Mediation
Role of:

Mediator
Parties
Attorney (optional)

Structure process
Working Through Conflict
Going beneath the problem
Understand each parties view at a deeper level
Developing the grounding point for understanding.
Module 4 – Response to Conflict
Avoid, confront, compromise, collaborate, accommodate
5 Stages of Mediation

Contracting with parties
Defining the problem
Working through the problem
Development and Evaluation of options
Concluding agreement

Party engagement in the process
Identify and respect positions/method application
Methods of proceeding by agreement
Module 5 – Participation in Mediation
Unpeeling the layers
Explaining everyone's view of the issue underlying the disagreement
Brainstorm and Reality Test – Solutions/Options
Workable Agreement
Choice Continuum
Different attitudes and approaches to dealing with conflict.
Mediating conflicts between people involving animals.
Developing the grounding point for understanding.
Module 6 – In the Room
Intentions of parties to mediate
Mediator's techniques
The V of Understanding
Elicit Interests
Framing Interests
Loop of Understanding
Develop & Evaluate
Module 7 – Solution/Resolution
Role of Mediator
Support all parties
How decisions are made
Why bring in the law
How to bring in the law
Agreement drafting