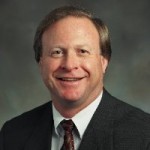 (This is not a sponsored link.) One of the very first things I did as a new solo was insure my money machine.   I wasn't even earning an income and I went and bought disability insurance. I have it to this day and have never regretted it.  I maintain it is one of the most important insurances a solo can get and definitely before life insurance. You don't need it just for catastrophes.  You need it for many other reasons.
I wrote this blog post on the topic but I still felt is was important to get an expert on the subject to discuss how it works.   Rick Mann, a rock star attorney out of Indianapolis referred me to another rock star, Larry Dykes who has been in the insurance business 32 years.  Listen and learn!
The audio is about 57 minutes. Listen directly below.
Larry Dykes is a Principal at SkyView Partners. He has 32 years experience advising and implementing life insurance, disability insurance and long term care insurance for clients.
Prior to SkyView Partners, Larry was in charge of Somerset CPAs, P.C. Risk Management team for 14 years. Prior to joining Somerset, Larry was a director and partner in Fringe Benefit Planners for 15 years.
His expertise in risk management ranges from the analysis of appropriate disability policies to developing business and personal strategies for the implementation of life policies utilizing tax favored strategies. He also places a special emphasis on charitable and estate planning, as well as business succession planning.
Connect with Larry on LinkedIn.
---
Listen to more guest lectures from Solo Practice University® and get notified when new lectures are published.
All opinions, advice, and experiences of guest bloggers/columnists are those of the author and do not necessarily reflect the opinions, practices or experiences of Solo Practice University®.