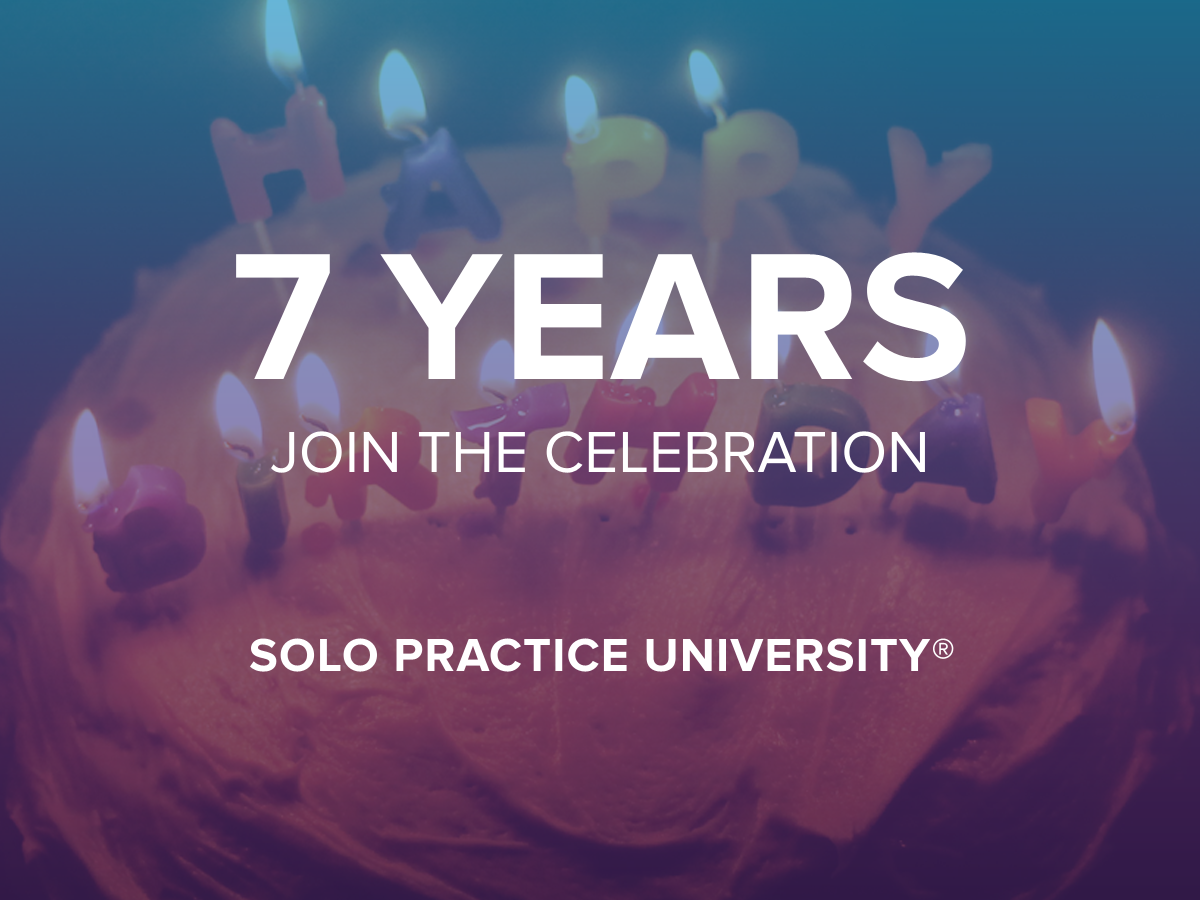 It's incredible to us that what started as a dream has now been, from day one, a successful reality for seven years and going strong.  But as with anything, it truly takes a village and we've had an outstanding community of faculty, columnists, guest lecturers, students, readers, sponsors, and a very classy, devoted team. We know we couldn't have done half of what we've done without all of you.  You have our deepest heartfelt appreciation.
So, in what has proven to be a birthday tradition, we have a fabulous gift for you and the lawyers in your life.
First Month's Tuition – $77
That's right!  We've gone a little nuts!
In celebration of seven years, for 'seven days' only (really eight, but who's counting!) starting today right through our birthday to March 21, 2016, you can enroll in Solo Practice University on a monthly basis and  the first month's tuition will be only $77 (instead of $245)*.  Crazy, right?
Well, we take our birthday gifts seriously! (And we love the number 7!)
If you've been putting off enrolling because you thought you couldn't afford this great education, do not miss this opportunity.  Repeat. Do not miss this opportunity.  It won't come around, again.  This offer ends March 21, 2016 at 12:00 midnight EDT. (New or returning students only).
And if you're already a student or know someone who could really benefit from Solo Practice University and this incredible birthday offer, share it with them.  They'll love you for it!
Stay tuned for a second blog post this birthday week sharing more exciting announcements!
Happy Birthday….to You!
*After your first month, the tuition will automatically renew at the regular monthly renewal tuition of a low $65 until you opt to cancel…but you won't want to!  Too much great education you simply won't be able to cram into a month or two!