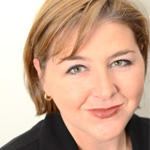 Attorney Jennifer Laviano is in private practice in Connecticut. She will teach a course entitled "Introduction to Special Education Law" at Solo Practice University®.
Attorney Jennifer Laviano is in private practice in Connecticut. Ms. Laviano holds an undergraduate degree from Skidmore College, and she earned her Juris Doctorate, cum laude, from Quinnipiac University School of Law.
Ms. Laviano has dedicated her law practice entirely to the representation of children and adolescents with disabilities whose families are in disagreement with their public school districts. Her representation of children with special needs encompasses the full spectrum of advocacy under the IDEA, from attendance at IEP Team meetings and Mediation, to zealous and experienced litigation in Due Process Hearings and Federal Court.
Ms. Laviano is a regular presenter, locally and nationally, on the subject of the special legal rights of children with disabilities and their entitlement to receive a Free and Appropriate Public Education. In addition to being the Vice-Chair of the Council of Parent Attorneys and Advocates (COPAA), which is the leading national voice on disability advocacy, she serves on several disability-related boards, committees, and task forces.
Ms. Laviano is also the author of the popular blog, www.SpecialEdJustice.com.
---
Syllabus – Introduction to Special Education Law
What is the IDEA:  An Overview
FAPE is a Free Appropriate Public Education.  But what does it mean?

"Free" is "at no cost"
"Appropriate" means the Chevy not the Cadillac
"Public" might mean private
"Education" is more than just academics

IEP:  The Individualized Education Plan
Procedural Safeguards
LRE:  The Least Restrictive Environment Provision of the IDEA
Discipline, Manifestation Determinations and "stay-put"
Alternative Dispute Resolutions:  Mediation, Resolution Sessions and More
Due Process Hearings
Attorneys' Fees Reimbursement
Appeals of Due Process Hearings

One vs. Two-Tiered States
State or Federal Court
Prevailing Party Fee Applications

Practical Tips for Opening A Special Education Law Office
Other Relevant Statutes:  Section 504, FERPA, 1983, No Child Left Behind, and More